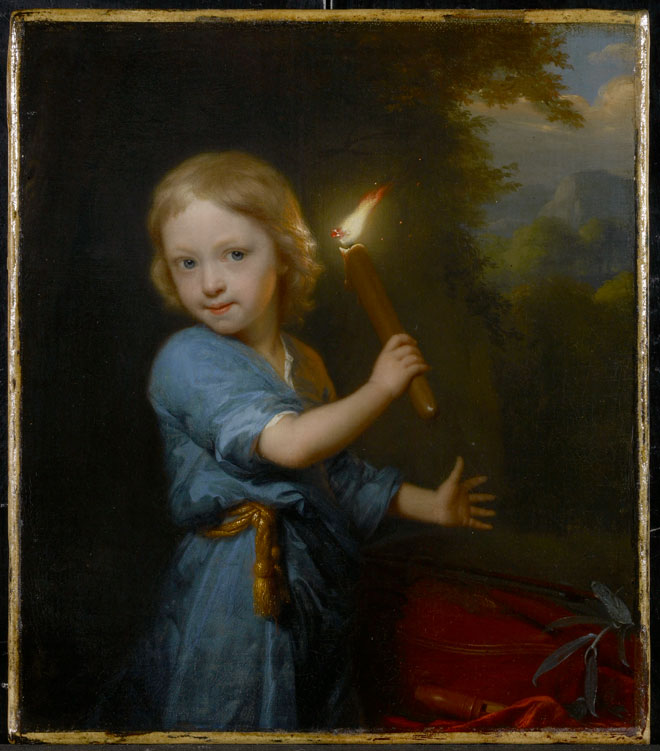 Every now and then I come across an idea that's worth singling out, and the Art Gallery of Ontario has one: it's an exhibit of paintings and sculptures featuring children designed to enchant children. It's called Just Like Me: Explore, Imagine, Create; it's the first of a series, and it includes 23 paintings, sculptures and photographs from the AGO's European, Canadian, Inuit and photography collections, along with "multisensory activities and art books to inspire adults and children to meaningfully engage with art." It's shown in a space called The Kids' Gallery.
First, a hat tip to the Toronto Star, which is where I noticed it last December — in a short article headlined Art Gallery o. f Ontario to launch children's exhibition series. I nearly forgot about it, and when I returned to look recently I was pleased to discover that the exhibition lasts until this coming December 8.
In the press release announcing this initiative, the AGO explained:
Just Like Me: Explore, Imagine, Create makes art easy for young ones to enjoy with kid-friendly text panels and works hung at child height. The exhibition features images and paintings of children from diverse periods and cultures, encouraging young ones to reflect on the similarities and differences between their lives and those of families in other times and places.

The exhibition is curated by Lloyd DeWitt, curator of European art at the AGO. According to DeWitt, "Kids are often fascinated by images of other kids. We're gathering the greatest works from the AGO collection that feature children as subjects in order to offer our youngest visitors both a mirror to see themselves in the art, and a window to peer into other eras and cultures."

The AGO invites families to learn, play and rest inside The Kids' Gallery with books, drawing and dress-up activities. Exhibition-inspired costumes and props are available for visitors to design, dress up and pose for their own portraits. Families are encouraged to post their photographs on Instagram with the #AGOkidsgallery hashtag to see their portrait appear on a screen in the space. The Kids' Gallery activity centre also includes art books and a drawing station for budding artists inspired by the exhibited works.
Among the works in the show are the two posted here: Boy Holding a Torch, c 1692, by Godfried Schalcken, and Baldwin Street, Toronto, by Martin Lambeth, c 1958.
Sight unseen, I like this exhibition, at least in its idea — I'd welcome comments from anyone who has been to Toronto and seen it. The challenge for the series is coming up with more good exhibition ideas that don't pander.
Photo Credits: Courtesy of the AGO