Yesterday, President Obama announced his new chairman of the National Endowment for the Humanities: Dr. William "Bro" Adams, the current president of Colby College in Maine, a position he has held since 2000. Adams announced his impending retirement from Colby — in June — at the start of 2013.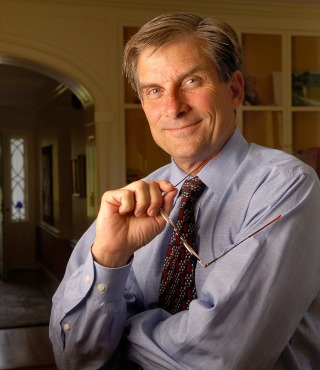 Previously, Adams had been president of Bucknell University, 1995 to 2000, and before that he was vice president and secretary of Wesleyan University, 1993 to 1995. He has also been program coordinator of the "Great Works in Western Culture" program at Stanford University, from 1986 to 1988.
In making the announcement, the President cited Adams's "demonstrated leadership and decades of experience as an administrator at major universities and liberal arts institutions" and his "clear dedication and lifelong commitment to the humanities."
Adams has a B.A. from the Colorado College and a Ph.D. from the University of California, Santa Cruz, though the announcement did not cite what subjects he focused on. It did say he has taught at Stanford, Santa Clara University and the University of North Carolina (political philosophy at the latter two).  He also served in the Vietnam War as a First Lieutenant in the U.S. Army.  He was a Fulbright Scholar in 1977, a time during which he "conducted research at the Ecole des Hautes Etudes and the Ecole Normale Superieure in Paris." He's also a member of the Board of Directors of the Maine Film Center and the Maine Public Broadcasting Corporation.
I don't see any books by him in any database/website so there seems to be little trail of his intellectual interests.
When Adams announced his retirement, Adams said he'd like to complete a book about French philosophy and art, referencing his time in Paris. He also said that he and his wife were "going to remain residents of Maine and certainly stay involved in some ways in the Waterville community." Guess not now!
Based on this information, he seems to be an administrator rather than an intellectual powerhouse, but we shall see.
Photo credit: Courtesy of Colby College