Another reason why the Detroit bankruptcy-Detroit Institute of Arts deal must become reality as soon as possible. On Friday, an opponent of the deal — a bond insurer named Syncora — said it was filing a subpoena "seeking all documents related to the museum's art collection and records detailing its financial performance in a move that amplifies the tension over the DIA's future."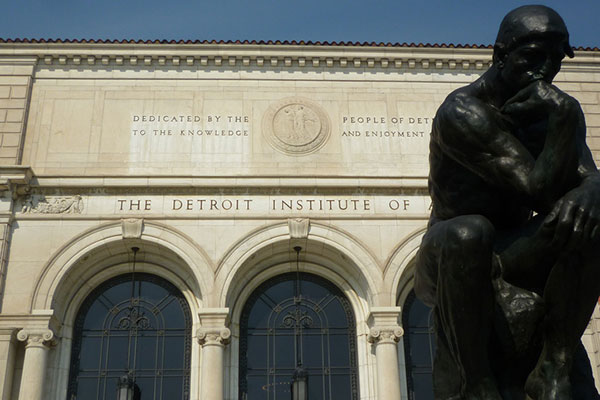 Bad news — even it if doesn't stick. It could mean endless work for the DIA.
According to an article in the Detroit Free Press headlined Bankruptcy creditor hits DIA with massive subpoena for artwork records, Syncora is seeking:
■ Documents detailing the DIA's donation to the city in 1919.
■ All records detailing the DIA's collection and ownership documents on every piece.
■ All financial documents on the DIA's annual performance, its tax records and attendance figures.
■ Records listing all past and present members of the DIA.
■ Internal studies on visitor trends, audience surveys and special exhibit performance.
■ All documents related to the Christie's evaluation.
■ Any appraisals or insurance records on DIA artwork.
■ Any communications the city has had with the museum about selling art.
■ Documents related to the DIA nonprofit's 1997 operating agreement with the city, which gave the nonprofit control of the building and its artwork.
■ Documents related to the DIA's collections management policy.
■ Records connected with the proposed transfer of the DIA and its property to the nonprofit as part of the grand bargain and bankruptcy restructuring.