Kevyn Orr, Detroit's emergency manager, held up release of the report made by Christie's to him yesterday, which totted up the value of works in the collection of the Detroit Institute of Arts that were purchased by the city: he was testifying in court, his office said, and he wanted to review it before release. He needn't have bothered. I got it this morning, reviewed it and found virtually no surprises. The valuations were all there, in ranges, as promised — for the fair market value, not auction estimates.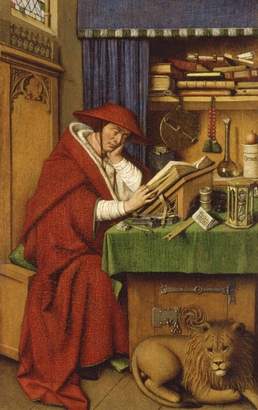 In some cases, contrary to previous reporting in respected publications — e.g., see this article — auction estimates would likely be less, not more. That's the way the game is played. (A lower price encourages bidding.)
Here's the link to the final report of values.
And here is Christie's word of caution:
In order to determine the appraised value, Christie's appraisers used the "market data approach," which compares the subject work to similar works and makes appropriate adjustments. The lower number in the value range for each work we appraised represents a conservative price at which the property would change hands between a willing buyer and a willing seller in the relevant marketplace, and the higher number in the range represents the most advantageous price at which the property would change hands between a willing buyer and a willing seller in the relevant marketplace. Christie's has made no assumptions about the sale process, nor did we take into consideration any commissions, buyer's premiums, or potential financial agreement between the buyer, seller and/or venue that would affect the final price realized. We have not assumed any volume discounts.
In other words, the Christie's document is not gospel — it does not guarantees any of these prices. Putting all of these works on the block at one time would likely be too much for the market to swallow (the air gets thin — as do the bidders — above a certain figure, especially in categories that are not contemporary).
If anything, as I wrote last week, this report, and the options for monetizing the collection without selling, should lower Orr's expectations, not raise or solidify his stated desire to get $500 million in a "contribution" from the DIA.
Here's how the Detroit papers are covering this development: The Free Press article and the Detroit News article. One very sad thing: the comments on press articles continue to show outright and total misunderstanding of the issues, the values, the alternatives.
Photo Credit: Van Eyck's St. Jerome, estimated at $4 million to $6 million