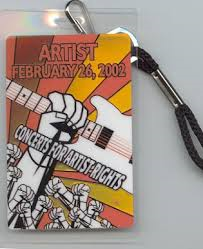 This just in from Rep. Jerry Nadler's office:
Today, the United States Copyright Office released a new report, updating and reversing its analysis of resale royalties for the first time since 1992. This new analysis is important to visual artists, including illustrators, painters, photographers, and sculptors, and the market for the sale of their work. Many of the Copyright Office's recommendations will be reflected in the new version of Congressman Jerrold Nadler's (NY-10) Equity for Visual Artists Act, which he plans to introduce early in 2014.
Nadler had said late last month, at an evening sponsored by the International Foundation for Art Research, that he would redo a bill he'd previously sponsored. In one part, he pledged to reduce the amount paid to artists from auction sales to 5%, bringing it inline with European laws. The Copyright Office report will inform his new bill.
The text of the report can be found here and the press release is here.
The Copyright Office said it listened to public comments in reversing its past position and has therefore:
…concluded that certain visual artists may  operate at a disadvantage under the copyright law relative to authors of other  types of creative works. Contrary to its 1992 report, the Office is  supportive of further congressional exploration of a resale  royalty at this time. It also supports exploration  of alternative or complementary options that may take into account the broader  context of art industry norms and art market practices, for example, voluntary  initiatives or best practices for transactions and financial provisions  involving artworks.
Here's The Art Newspaper's report on the IFAR panel.
For his part, Nadler said "Unlike composers, lyricists, playwrights and screenwriters, the primary means by which visual artists support themselves is through the first sale of a physical work of art. It is fundamentally unfair that these artists receive no further compensation regardless of how much others earn from subsequent sales of their art."
Still, it remains very unclear whether Nadler's bill can get through Congress — or even get on the schedule.
Photo Credit: Courtesy of Rockalittle