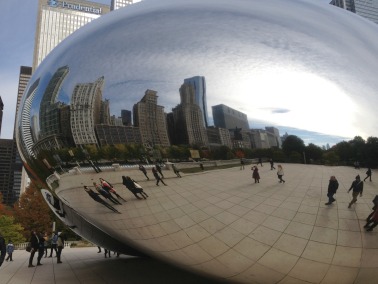 Public sculpture is certainly having a moment in the sun – maybe years in the sun.
Just in the last few weeks, the Nasher Sculpture Center has opened Nasher Xchange, the Seattle Art Museum announced that it had received the 46-foot-tall "Echo," by Jaume Plensa as a gift from American art collector Barney A. Ebsworth, the Public Art Fund in New York said it would erect "a playful new commission by Olaf Breuning entitled Clouds," which will be installed at the southeast entrance to Central Park this spring, and the Madison Square Park Conservancy's Mad. Sq. Art announced a new sculptural installation for late winter 2014 called This Land Is Your Land by Brooklyn-based Chilean artist Iván Navarro.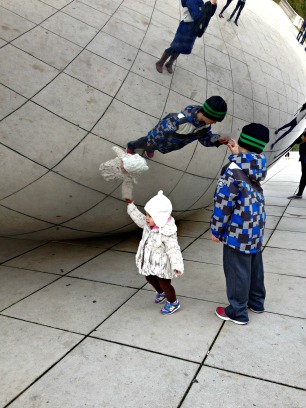 But last weekend I finally saw, in person, what may be the best public sculpture in the U.S. of the 2001-2010 decade, and maybe of the 21st century so far. I am referring to Anish Kapoor's Cloud Gate, AKA the Bean, in Chicago's Millennium Park. I don't know anyone who doesn't praise this  33 by 66 by 42 feet piece, which and weighs 110 tons, and was dedicated in 2006.
Cloud Gate, supposedly inspired by liquid mercury, reflects the city's skyline, sometimes in a distorted way — but it's always gorgeous and it clearly beguiles people.
Take a look at these pictures, which I took — at the way children, teenagers and adults love this piece.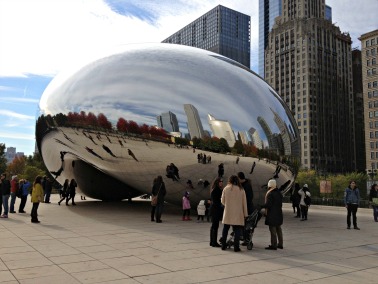 It is fascinating to look at and to watch others look at it.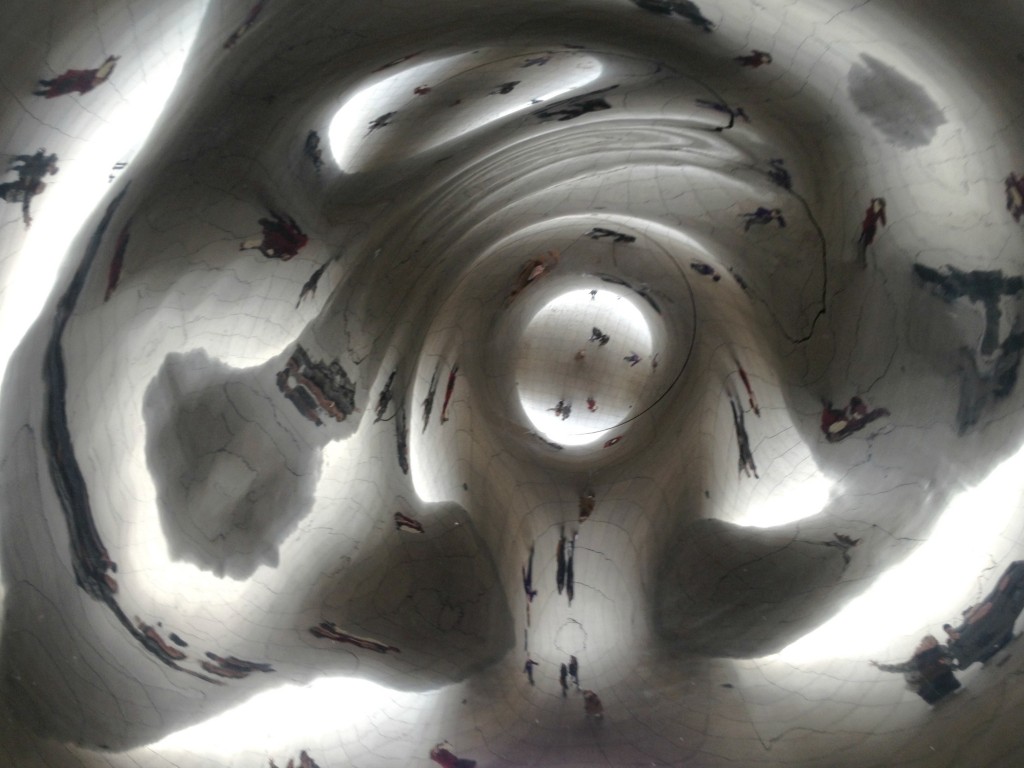 I'd be happy to learn of anything better.
Photo Credits:  © Judith H. Dobrzynski