Last week, the Institute of Museum and Library Services announced grant to museums worth nearly $30 million, and several of them have separately been announcing their grants. Today came news that the Dallas Museum of Art received "a National Leadership Grant" of more than $450,000 that will go towards taking its innovative "Museum's Friends membership program"  to the Denver Art Museum, the Los Angeles County Museum of Art, and the Minneapolis Institute of Arts.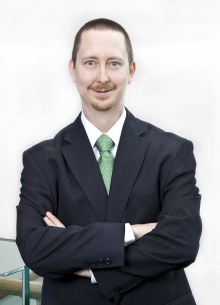 Congratulations to Max Anderson, the director of the DMA, and his team there, especially deputy director Rob Stein (pictured), who moved with Anderson from Indianapolis — they really have done something new and, I hope, rewarding to museum-goers. As the Dallas museum explains its program, which is based on free admission to the permanent collection for members:
The free membership is available to anyone who wishes to join, and includes opportunities for increased access to Museum programs and staff through an à la carte rewards system determined by active participation. Since the DMA launched its Friends initiative in January 2013, more than 27,000 visitors have enrolled in the program.
That program was announced (here) in November, 2012 and began last January. Here is a New York Times article on the program from last March.
The program isn't simple, however, and has to be modified to each museum — DAM, LACMA and MIA all have different economic models and audiences. So, the IMLS grant:
The grant, which will be accomplished in a two-year time period, will support the creation of replicable models of visitor engagement inspired by the DMA's Friends program in each of the partner museums. After a year of research, the teams will refine and pilot aspects of the program at each partner institution with a goal of determining what activities and tools could work broadly across the museum field. The money will also be used to improve the system for compiling and analyzing data on visitor participation—gleaned from the program—and document critical factors that have an impact on audience engagement at museums. The research, which will be led by Rob Stein, the DMA's Deputy Director, will establish a dataset that will yield important information on the strengths and weaknesses of museum programming and the degree to which audiences are connecting and engaging with an institution.
I like the DMA program, and I qualified my endorsement of it above for only one reason: it's new, and early success doesn't always lead to long-term success. Here, I hope it does.