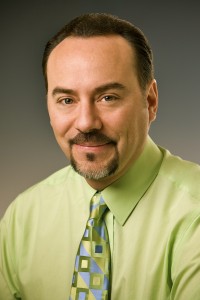 Let's catch up on a few personnel changes announced in recent days:
The first, and should be biggest, news: Jim Leach resigned yesterday from his job as chair of the National Endowment for the Humanities. The fact that this did not make news says something about his tenure there. I watch for the NEH's grant announcements — which go to more museums than many people realize — and I think it supports some excellent projects. But Leach, imho, was not very effective as the chief. partly because he chose to embark on a civility tour of the country — making speeches about the need to be civil. I'm all for that, but I don't think that was his job.
It's true that Leach also launched a "Bridging Cultures" program, which was "designed to promote understanding and mutual respect for diverse groups within the United States and abroad." Sotto voce, people always said this was about trying to help people understand Islam and Muslims in America — and getting all minorities to learn American history and values, too. I have not seen results. Leach leaves the first week in May, and Deputy Chairman Carole Watson will be the acting head.
The Heard Museum in Phoenix has a new director: James Pepper Henry (at right), who most recently was director of the Anchorage Museum at Rasmuson Center in Alaska. "There," according to the press release, "he oversaw the completion of the museum's $110 million, 80,000-square-foot expansion, including the debut of the new Smithsonian Arctic Studies Center exhibition hall and the new Imaginarium Discovery Center." Pepper Henry is a sculptor and member of the Kaw Nation of Oklahoma and the Muscogee Creek Nation. He's put in time in various positions at the Smithsonian's National Museum of the American Indian, the Kanza Museum inKaw City, Okla.; the Portland Art Museum; the Interstate Firehouse Cultural Center in Portland, Ore.; and the Institute of Alaska Native Arts in Fairbanks. He starts at the Heard on Aug. 5.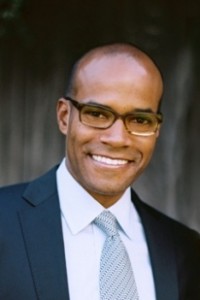 A very plum job at the Clark Art Institute in Massachusetts went today to Darby English, an associate professor in the Department of Art History at the University of Chicago. He will take over from Michael Ann Holly as the next Starr Director of the Clark's Research and Academic Program. That means English will oversee the Clark's residential scholars' program — which past participants tell me is a fabulous gig — as well as its international programs and partnerships.
English, the press release says, "graduated from Williams College in 1996 with a degree in art history and philosophy and earned a doctorate in visual and cultural studies from the University of Rochester in 2002. He has served on the University of Chicago's faculty since 2003, teaching modern and contemporary art and cultural studies. He served as the assistant director of the Research and Academic Program from 1999 through 2003." He has also written How to See a Work of Art in Total Darkness (MIT Press, 2007).
Finally, not a personnel change, but an award: Rem Koolhaas has won the Johannes Vermeer Award, given each year by the Dutch state, and intended "for artists working in the Netherlands and across all disciplines, ranging from dance to design, from fashion to music, from writing to painting." He gets €100,000, which he is supposed to us to complete a project. Last year, Marlene Dumas won the prize.
Photo Credits: Courtesy of the Heard (top) and Clark (bottom)