Someone's listening. I've not been the only one who's called repeatedly for more and better information — real data — on the cultural world, but I've been in that camp for a long time. (For example, see here and here.)
Tonight, Southern Methodist University in Dallas is announcing an answer to those pleas: the creation of a National Center for Arts Research there. It will, according to the announcement, "aggregate and analyze the largest database of arts research ever assembled in order to create the most complete picture of the health of the arts sector in the U.S." and draw on SMU faculty in "arts management, marketing, and statistics" to work on them. The research will be made available to the public in a "Dashboard" that is continually updated.
I was with them completely until the mention of the Dashboard. While those I've seen are interesting — as at the Indianapolis Museum of Art and the Dallas Museum of Art — they don't go deep enough, with longitudinal information to provide context. We'll see what SMU does to use that format for more meaningful information.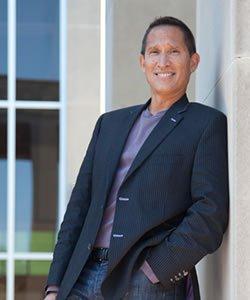 SMU says it has "an unprecedented number of partners to contribute data, provide analysis, and create tools to make the information accessible" – "including the Cultural Data Project (formerly part of the Pew Charitable Trusts), Theatre Communications Group, the National Endowment for the Arts, the Census Bureau, the National Center for Charitable Statistics, Boston Consulting Group, TRG Arts, the Nonprofit Finance Fund and IBM." Well, that's good. Of course, the research coming out of this SMU Center is only as good as the data going in — and much of it is lacking.
Still, NCAR is a start in the right direction. As José Bowen, dean of the Meadows School of the Arts, rightly says, "In today's competitive environment, arts and cultural organizations, from museums to orchestras, need to do more than create great works of art. Arts organizations must have a more research-driven understanding of their markets and industry trends in order to more deeply engage existing audiences and reach new ones."
Back in 1999, the Pew Charitable Trusts started something to collect data about arts organization (now given to SMU) as part of its plan to forge a national cultural policy, which I wrote about here in The New York Times. Unfortunately, that $50 million policy effort, all told, was later abandoned, or perhaps slimmed down radically, to be more precise.
This isn't as easy as it looks. So I wish SMU more than luck. If you'd like to learn more, here's the NCAR release.
 Photo Credit: Courtesy of SMU