When the Smithsonian American Art Museum presented a special exhibition The Art of Video Games earlier this year, I decided — after much consideration — to ignore it, rather in hopes that it would go away. Or fade from lack of buzz. Fat chance — it was a big draw for the museum.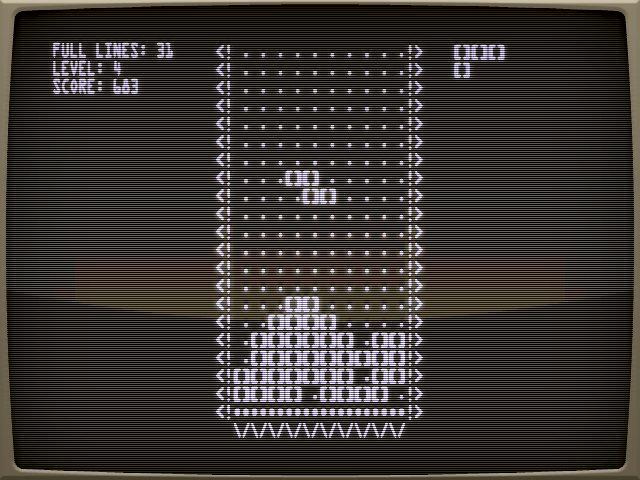 Now, the Museum of Modern Art is making it impossible for me to ignore this development of calling video games art. Not only has MoMA acquired "a selection of 14 video games" but the museum says they are "the seedbed for an initial wish list of about 40 to be acquired in the near future, as well as for a new category of artworks in MoMA's collection that we hope will grow in the future."
Call me old-fashioned, while I recognized the creativity and craft involved in making video games, I don't believe they, as a class, belong in the Modern. Yet, now, with the MoMA's imprimateur, the floodgates will open. Get out your old video games and take them to your nearest dealer.
MoMA responded to the potential criticism in making the announcement on Friday — calling the games both art and design:
Are video games art? They sure are, but they are also design, and a design approach is what we chose for this new foray into this universe. The games are selected as outstanding examples of interaction design—a field that MoMA has already explored and collected extensively, and one of the most important and oft-discussed expressions of contemporary design creativity. Our criteria, therefore, emphasize not only the visual quality and aesthetic experience of each game, but also the many other aspects—from the elegance of the code to the design of the player's behavior—that pertain to interaction design.
You can read more about MoMA's criteria for acquisition here. While I am glad to have that explanation, it does underscore MoMA's defensive position. They don't explain why it needs to buy a new Rauschenberg.
By next March, the museums says, it will install its initial game purchases — they are listed at the link above — "for your delight in the Museum's Philip Johnson Galleries." Again, the language is notable in ebullience and thus in defensiveness.
MoMA's enthusiasm for video games as art raises a question, in my mind — why is it so enthusiastic about a genre like that, but so unenthusiastic about new forms of it would label as craft? Where are, say, new quilts in its collection? (There is one or two, I know, but an organized campaign to collect them.) Where is fabric art in general? Or other kinds of contemporary folk art?
I am not advocating for MoMA to become a craft museum; I simply wonder if its enthusiasm for electronic games might just be a sign of pandering to the popular, rather than a judgment based on artistic merit.
Photo Credit: Tetris, Courtesy of MoMA