I've always opposed the move of the Barnes Foundation into Philadelphia, and mostly — but not unwaveringly — agreed with the Friends of the Barnes Foundation. But the Friends have goofed, I think, in a very distasteful way. It's time to call them on it.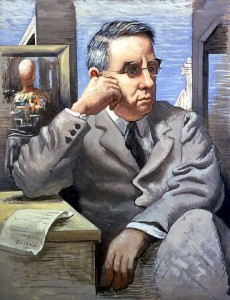 Last week, they sent me a link to a "New Barnes video" on YouTube. It's not a snippet — it's nearly four minutes long and someone, or some bodies, spent time on this. It uses an old film of a raging Hitler — apparently from a German film called "The Downfall" and which I gather has been used many times "in jest" — trying to pull off a great art heist. When he loses his own officers, Hitler decides to call the Pew Trust, which helped orchestrate the Barnes move.
Given all the good reviews the new Barnes has been getting (it opened with a trumpet fanfare), it's clear the Friends are feeling low, but standing pat. On Friday night, during the opening gala, and on Saturday night, they had planned to wear black and stand in protest at the new Barnes to "witnesses to the destruction of the Barnes Foundation." Presumably they did, though I've seen no mention of that in the press –another slight by hometown newspapers, which back the move.
And, the Friends have been fined by the court, probably unfairly, and are still protesting and fighting that.
But the Hitler video isn't funny and is way out of proportion.
Last week, I suggested to one of the Friends, "Maybe it's time to call it a day?" Their efforts, it seems to me, have nowhere to go. The Barnes has moved, and it's not going back to Merion.
"Calling it a day depends mostly on an assessment of whether or not there is any justice to be had and the risks of putting the system to the test," she wrote back.
That is true. Someone, in some court, may agree that they should not have to pay penalties for using the courts. I just wish they had remained on the high road. What's the connection between the Barnes and Hitler? None, absolutely none.
Photo Credit: Courtesy of the Friends of the Barnes Foundation