On April 7, 1987, after five years of being a private museum in the home of Wilhelmina Holladay, the National Museum of Women in the Arts opened its doors in Washington, D.C. The museum was met by applause from some, and by derision, too.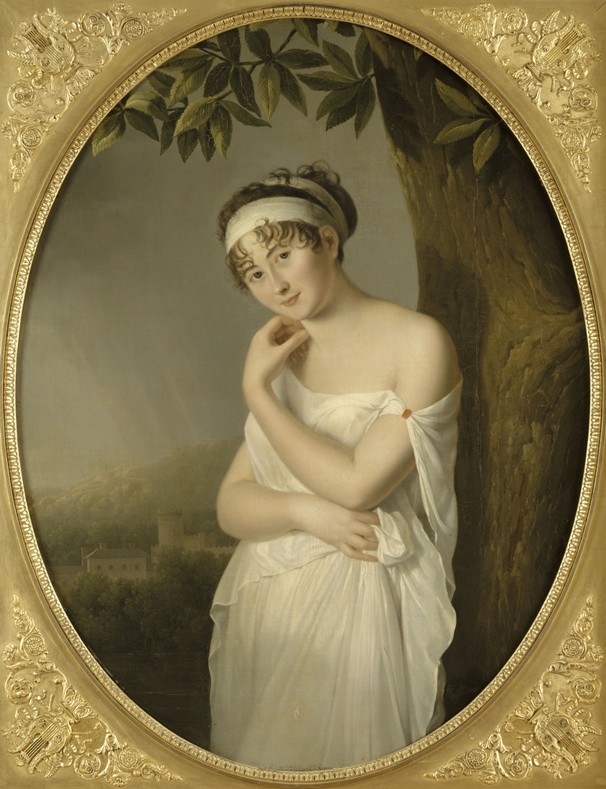 I was in between: I detest the idea that women need a museum of their own even while I know that women have in many cases been left out of art history. Yet at the same time, I believe that a museum like this tends both to ghettoize women artists and to let other museums feel as if they are off the hook.
That said, the NMWA –while never producing, to my knowledge, a blockbuster — has a credible track record of exhibitions and scholarship. I've viewed the catalogue for its current show, Royalists to Romantics: Women Artists from the Louvre, Versaille, and Other French National Collections, and found many paintings to admire.  Many of these works have never before been exhibited in the United States, and in fact many were in storage in France. 
Since the museum's 25th anniversary was yesterday, I thought it would be interesting to take stock, and I asked some questions of the NMWA's PR representatives. Here are some fact, some answers:
Collection: about 4,000 works by nearly 1,000 women, spanning the 16th century to the present
Collection in 1987: 300 works
Visitorship, over 25 years:  2,500,000
Individuals participating in education or public programs in 25 years:  332,500
Number of members:Â  18,000
Distribution of members: all 50 U.S. states and 28 countries, with 81% located outside the DC metro area.
Exhibitions presented in 25 years:  250
Exhibitions originated by NMWA in 25 years:Â  188
Number of women artists shown at NMWA in 25 years:Â  2,000+
Number of publications about women artists produced by NMWA in 25 years:Â  170
Scholarship facilities:Â 18,500-volume library and research center that houses the Archives of Women Artists
Number of artists in that archive/database of women artists:  18,000
The French exhibition isn't the only one that scoured other countries for "lost" women artists. In 2002, an NMWA team visited the Hermitage to organize An Imperial Collection: Women Artists from the State Hermitage Collection. According to the museum, the curator there took them to an attic storage area – where they found works by Anna Tierbusch-Lisiewska and Christina Robertson, among others.  Curators from both museums studied some of those works, and NMWA provided money to clean and restore more than 50 paintings by women artists in the Hermitage collection.  Many of them, the NMWA says, are now on a permanent display at the Hermitage.
All of this is not to say that the NMWA has rediscovered masterpieces. But some of these artists clearly had talent, and in some cases one has to wonder what might have been had these women not been cut off from full-fledged participation in art circles of their day. 
Photo Credit: Eulalie Morin's Portrait of Madame Recamier, Courtesy of NMWA/Versailles