The Fifth International Conference of Minimalist Music, in Turku and Helsinki (harbor above), Finland, was a smashing success. I ate sautéed reindeer and plenty of herring. We ended up Sunday night with only a few people left in the upstairs bar at the Torni Hotel, with Helsinki in the background (clockwise: my wife Nancy, Kay and Keith Potter, Dean Suzuki, Jonathan Bernard, Patrick Nickleson):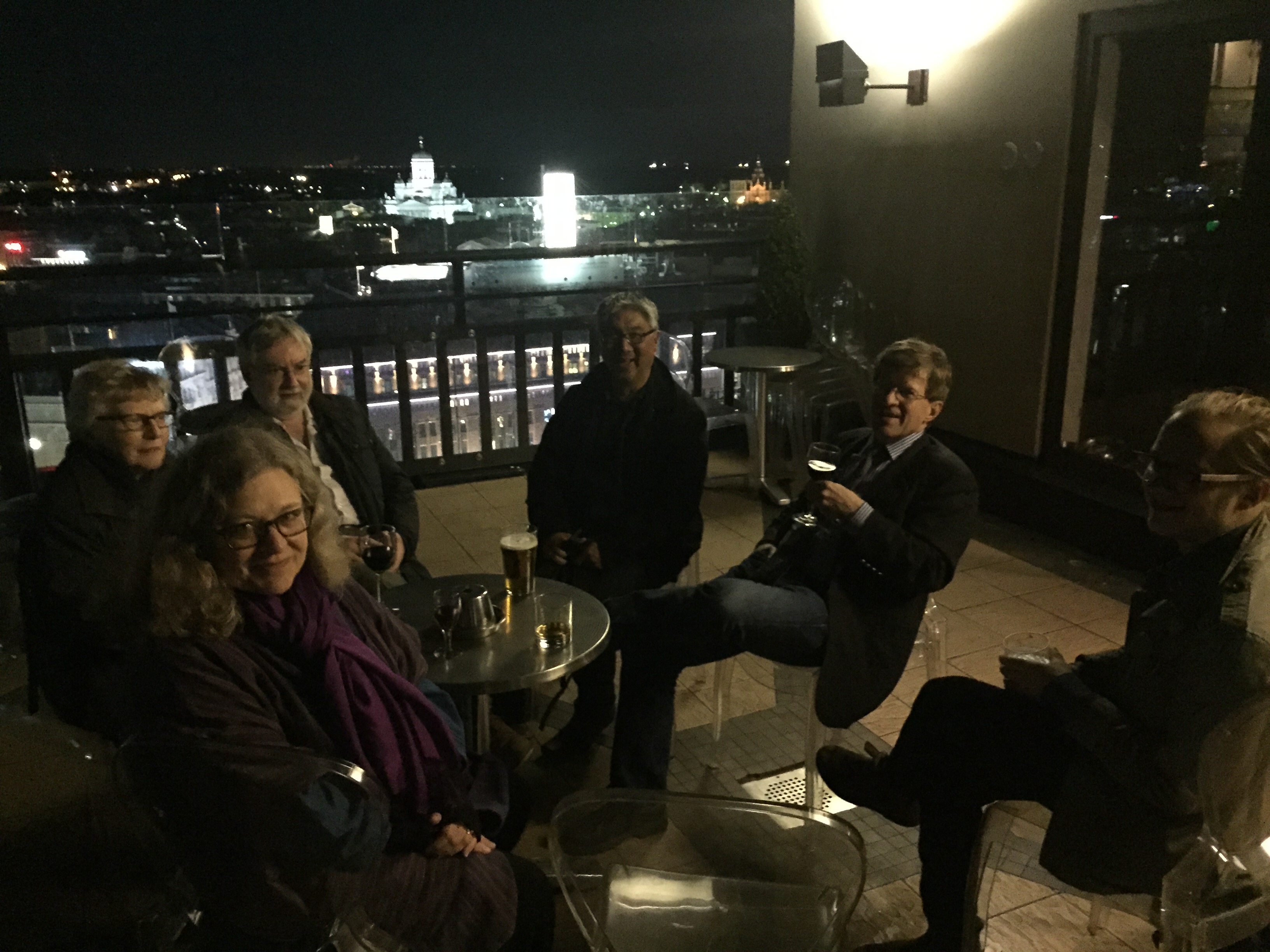 And here we are eating at the Sea Hors Restaurant: Dean, Nancy, Pwyll Ap Sion, Kay, Patrick, Keith, myself, and Jonathan: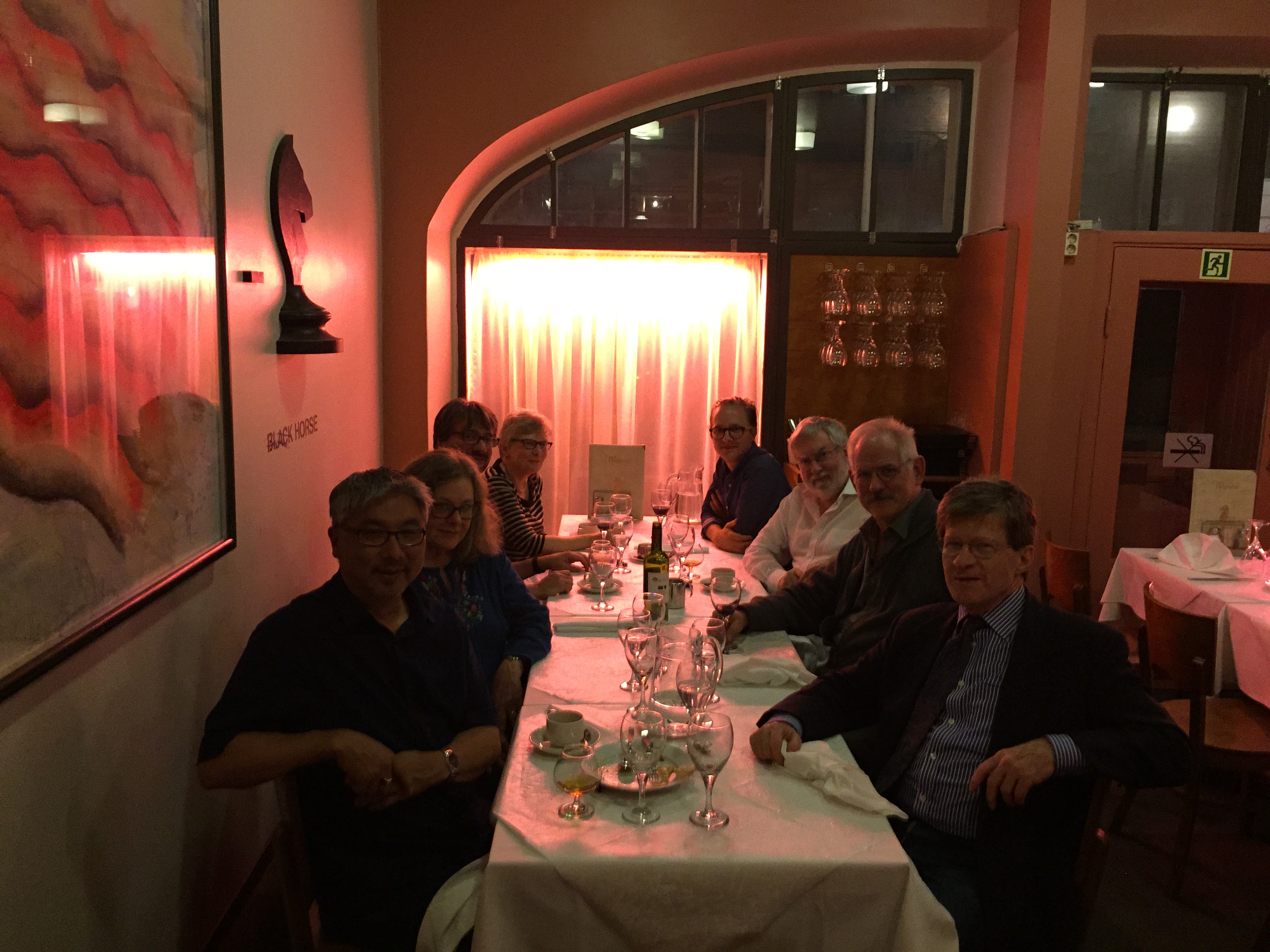 A concert of mostly my music, including my Unquiet Night, Reticent Behemoth, The Unnameable, and Snake Dance No. 2, was presented at the gorgeous Music Centre building in the middle of town, its magnificent lobby shown here: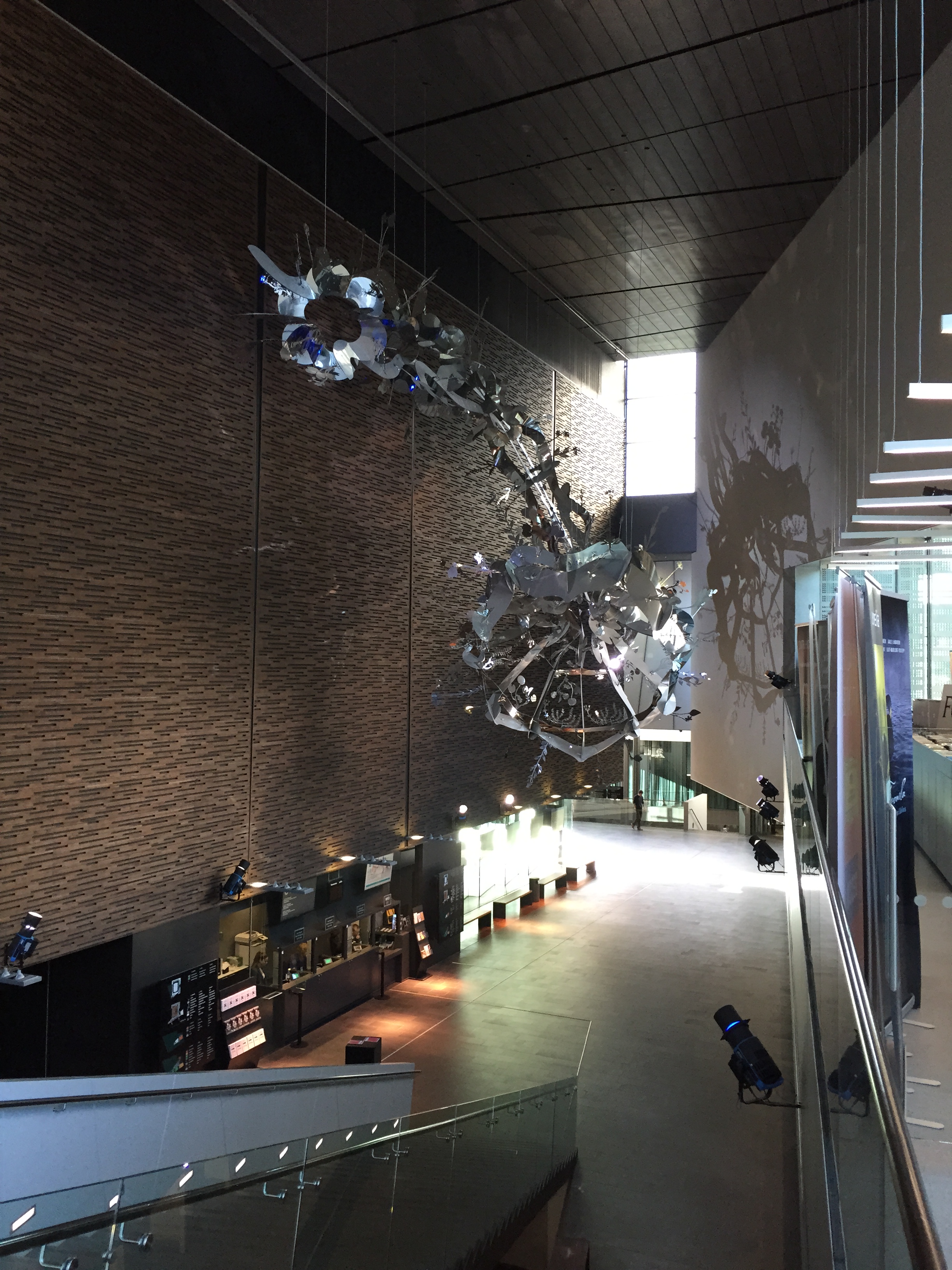 And I gave what I imagine is the first conference paper on the music of Elodie Lauten, whose reputation seems limited to New York; no one seemed to have heard of her. (I'll put that paper up in this space soon, but it will take considerable reworking for non-oral presentation.) David McIntire spoke on Ann Southam, Frank Nawrot on Julius Eastman, Dean Suzuki on fine British postminimalist Andrew Poppy, Jedd Schneider on the surprising connections between Krautrock and American minimalism, and Dragana Stojanovic-Novicic on Conlon Nancarrow's (generally negative) attitude toward, yet interesting connections with, minimalist process. Patrick Nickleson gave a fine paper on the curious ontological status of so much minimalist music, that it tends to not be score-based, but finalized by performance or recording, the score often constructed after the fact by someone other than the composer – with Marc Mellits's Boosey and Hawkes score to Reich's Music for 18 Musicians as the quintessential example. I told him that was almost my definition of Downtown music.
At the Finnish music panel I wrote down a slew of names of Finnish postminimalists to look up: Petri Kuljuntausta (whom I enjoyed talking with), Erkki Kurrenniemi, Jan-Olof Mallander, Pekka Jalkanen, Seppo Pohjola, Pekka Kuusisto, Adina Dumitrescu, Pehr Hendrik Nordgren, and of course Juhani Nuorvala, who co-directed the conference with John Richardson. None of us could make head or tail of the language. It seems that, despite some early appearances in Helsinki by Glass and Reich, minimalism and its offshoots have gained a foothold in Finland only in the last decade, largely thanks to Juhani's efforts.
Here, waiting for the bus from Turku to Helsinki, are Justin Rito (whose paper was on David Lang), Joy and Andrew Granade just past him, Juhani with the glasses, and musicologist Robert Fink and wife in the back: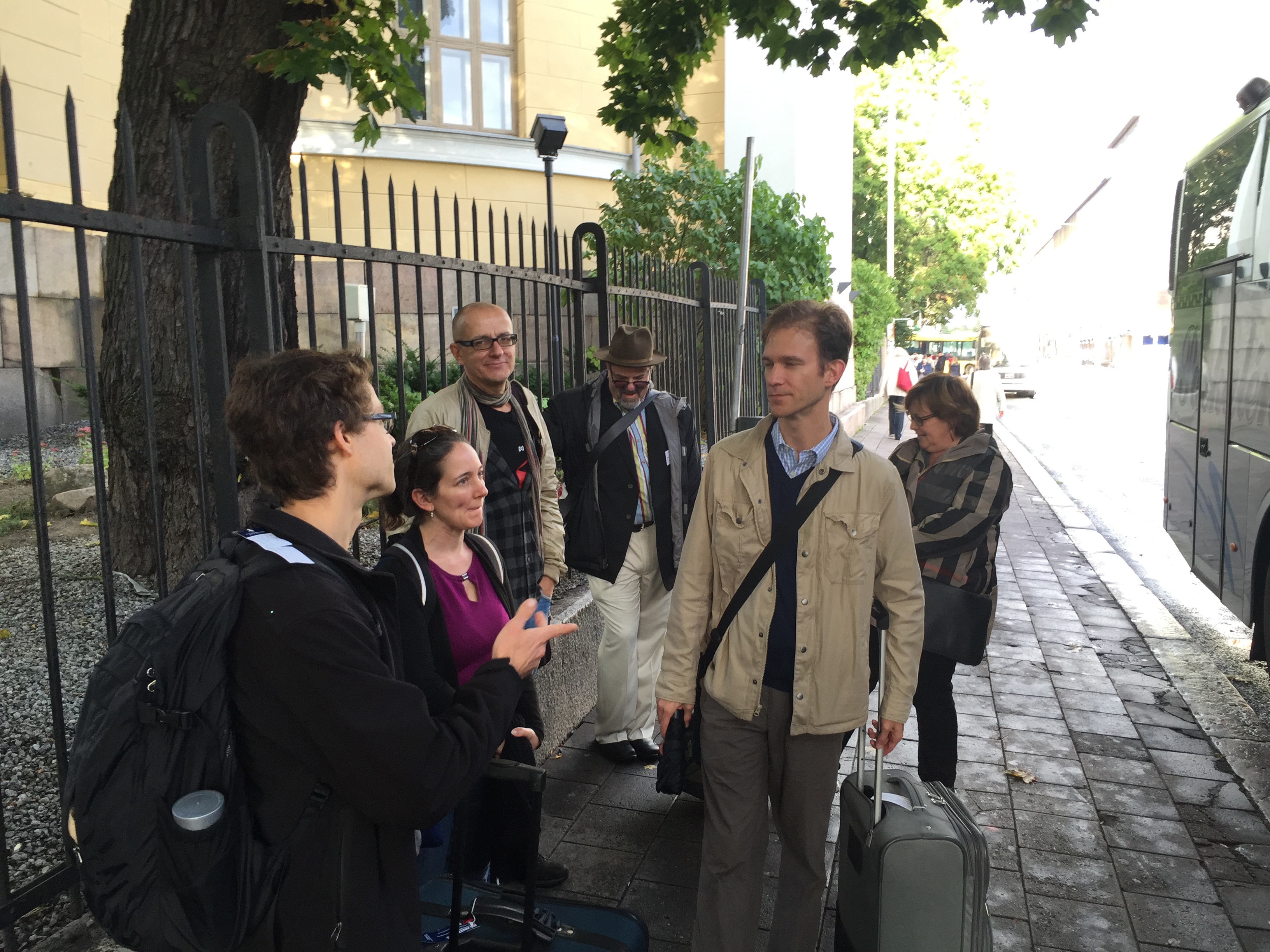 The Sixth International Conference is now tentatively scheduled for June of 2017 in Knoxville, Tennessee, in connection with the Nief-Norf festival run by Andrew Bliss. It gives me something to look forward to. The passage of my life is measured out in minimalism conferences.