The Djerassi Foundation: Somewhere out there, beyond Neil Young's cattle ranch, lies the Pacific Ocean: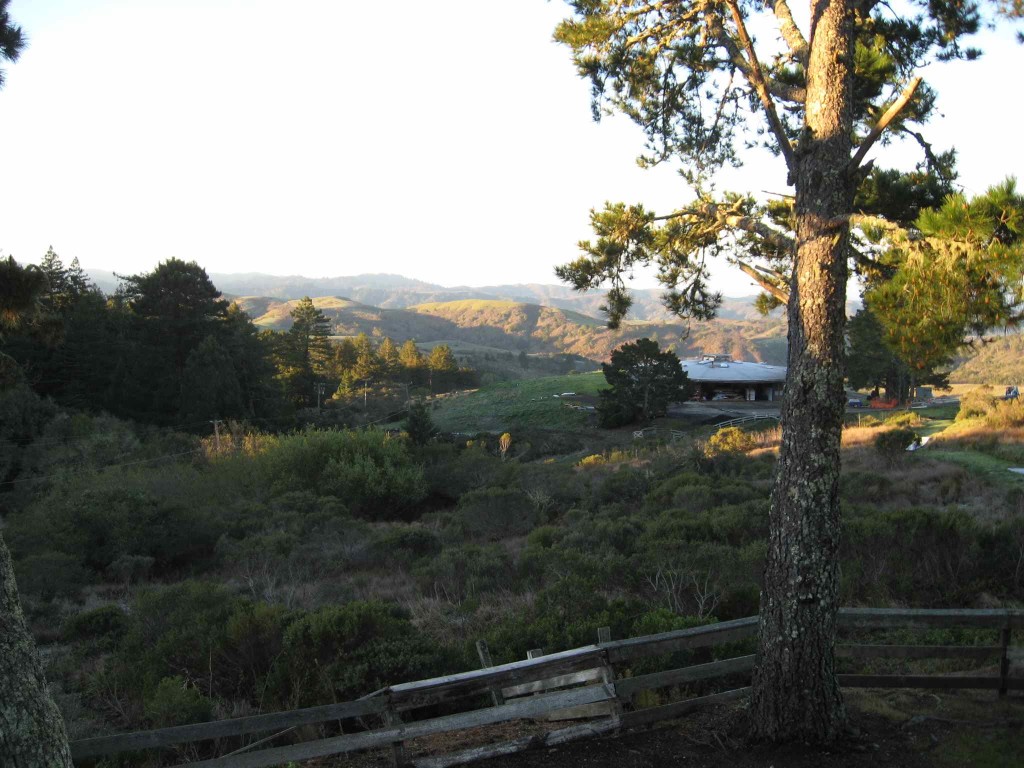 Here  are composer David A. Jaffe, a Djerassi board member whose name I've forgotten, Other Minds co-founder Jim Newman, composers Agata Zubel, Louis Andriessen, I Wayan Balawan, and the legs and hands of photographer John Fago, listening to Janice Giteck's music: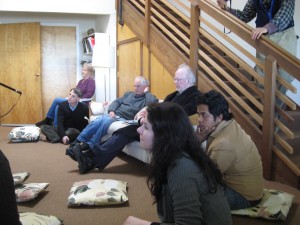 Here's Agata, Janice, David, regular PostClassic reader and Other Minds radio producer Richard Friedman (hi Richard!) and me at the far end of a long, hilly, muddy walk: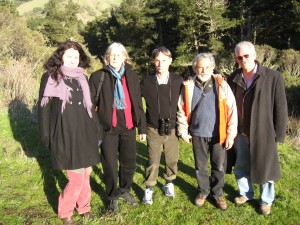 And Trimpin showed up!: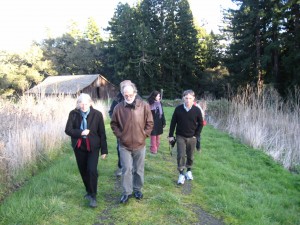 The landscape rather seduced us into overextending ourselves, as Janice realized: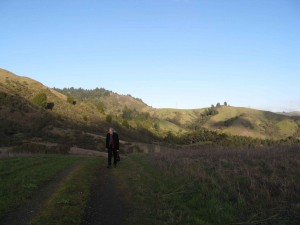 Composers not pictured yet: jazz drummer Han Bennink, and pianist Jason Moran, the latter of whom just showed up.