A transcript of my spoken remarks at Boston University last week, as part of a symposium on piano sonatas by Beethoven.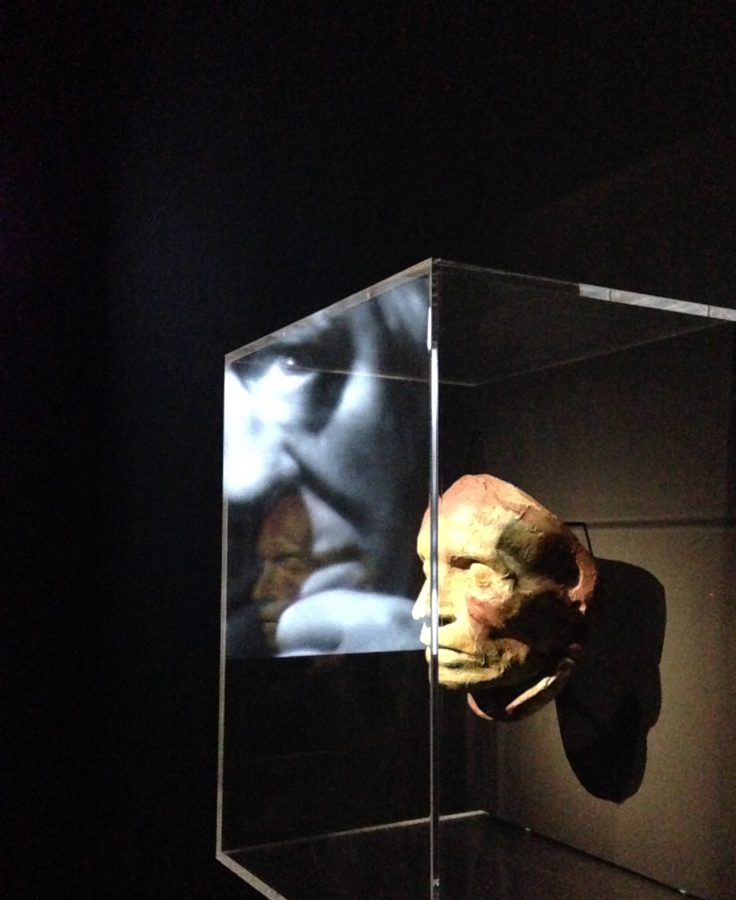 "I'd like to talk about what I would call anomalies in my own reception of Beethoven's piano sonatas.
"I can certainly remember — as I'm sure many of you can remember — a time when I first played through a piano sonata by Beethoven from beginning to end, in a kind of performance. It was in my living room, I think I was thirteen. It was Beethoven's Opus 13, coincidentally I suppose. And I felt very proud to have done it. It seemed like I must be joining some comradeship of fellow pianists who did that sort of thing.
"Fast-forward to a couple of weeks ago, when I was at Yale visiting a think tank in the department of music which studies issues in African-American cultural reception. We were talking about some very different music — perhaps, very different music — by a composer who's often referred to as "Blind Tom," Thomas Wiggins, an enslaved American of the middle nineteenth century who had a formidable career. There's quite a lot of printed music that comes to us from Blind Tom. Among the participants, there was a lot of discussion about what this printed music really represents. Rather than seeing it as composition or artistic product, it was presented by some as a commercial transaction. These pieces of Blind Tom's were written down by the people who enslaved him, in fact. I leave it to you, to you post-Marxists or neo-Marxists to consider whether Beethoven was enslaved…
"But, I would suggest that — as a thirteen-year-old — my reception of Beethoven had very little resemblance to the way that sonata might have been construed when it was a new thing. In fact, we know very well that during Beethoven's lifetime there weren't any public performances of his sonatas. There may have been one public performance of Opus 90. In Boston, there was one performance of Opus 26. Piano sonatas were not performance works. They were crafted and sold to an audience of amateur pianists who took them home and did what? I don't know. They took them home, and did what with them in the living room? I'm not sure.
"We could see the evolution of our practice. We could conjecture about when was the first coherent performance, to our standard, from the first note of a piece to the end of a piece without stopping. I don't know. I'm guessing it wasn't until quite a lot later. Particularly in the case of difficult pieces. And so our understanding of what these sonatas are… (It doesn't mean that we can't still enjoy. I still like going to Carnegie Hall and hearing Maurizio Pollini play Beethoven's piano sonatas from beginning to end.) But, I think it's more like what's happened to that lovely, huge novel of Roberto Bolaño that sits next to my bedside table, 2666 I believe. I haven't so far managed to read more than the first ten pages. So, what happened to the "Hammerklavier" when it was purchased by those ladies in Vienna. I would suggest something very similar to my novel.
"This opens to me a lot of questions about our habits versus the habits of the nineteenth century and the eighteenth century. And just to take up one other matter which was a feature of my performance of the "Pathetique," back all those years ago — well, I was very proud to have played the piece from memory. But as we understand, in the eighteenth century and well into the nineteenth century playing from memory was looked upon with some suspicion by many. We know for example, that in his concerts, Liszt, when he played his own music — he played from the scores because he wanted the audience to know that he was not improvising. And so this habit we have of playing from memory is one which I would suggest separates us from the musical understanding and the delectations of the score as they would have been sensed by people of the time.
"I offer a little example. A couple of weeks ago, one of my students was playing Opus 109 to me, from memory. You know this piece. In the variations movement, in the second variation, there are marvelous passages of alternating hands. You also remember that Beethoven keeps changing the pattern around. So, sometimes it's going up, and sometimes it's going down. Sometimes there's a double-note and sometimes there isn't.


Beethoven: Sonata in E Major, Opus 109 (III)
And my student, as I think most of us probably, was struggling a little bit just to find all those details, what they were. And it crossed my mind — that to the reader of that printed music in the living room, all those little details were fascinating, puzzling, and delectable. But to the memory performer, they become a very different thing. In fact, a challenge, in some cases an insurmountable one. And I've often thought that those of us who have played Beethoven's music from memory, perhaps acquire an insight into it which no one in the past ever had because as memory-players we're forced to delineate all those differences, to try to find some way of understanding them. But to the scriptor of that period they might have been put in there… Well, I think it's sort of like adding layers to a video game. Adding more and more things for the player at home to enjoy, in the moment."