At the beginning of Beethoven's Opus 7 Piano Sonata, why this particular chord? Why this register, this particular arrangement of voices?


Beethoven: Opus 7 (I)
In other piano music by Beethoven, there are long melodic notes which are excited or made to vibrate longer (or differently) by reiterated lower notes.


Beethoven: Opus 28 (I)
In this passage from the first movement of Opus 28, the long, high right-hand melody notes (not particularly sustaining on an early-19th-century piano) are made to resonate more as the pitch one octave below is played and repeated. In each case, the lower note provokes the high melody note to vibrate because the higher long-note is the first partial (overtone) above the repeated lower-pitch.
Playing a simplification, you may more clearly hear the effect: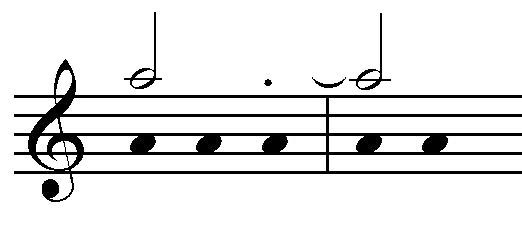 You might also try playing the lower notes while silently depressing the long upper-note. This helps me hear what happens at the beginning of Opus 7. (In the first measure of Opus 7, try silently depressing the right-hand notes while playing only the left-hand part.)
In the beginning measure of Beethoven's Opus 7 Sonata, mulitple upper-partial relationships give the sustained melody-chord an enhanced, evolving resonance. The sustained treble-staff E-flat is the third partial of the lowest E-flat played in the bass: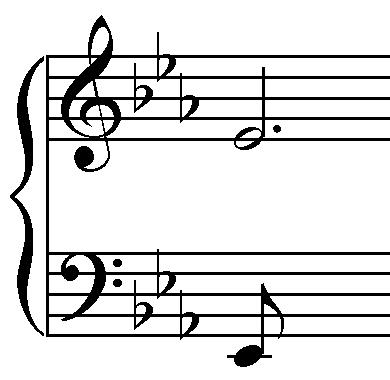 That same long E-flat is also the first partial of the repeated E-flat played by the left hand: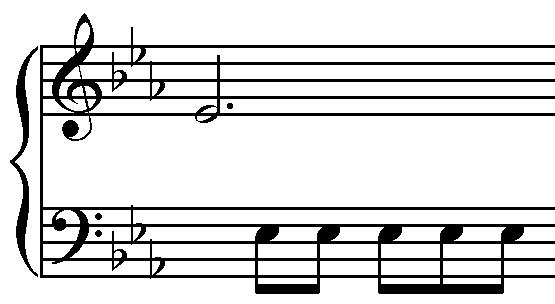 The long right-hand B-flat is the second partial of the left-hand's lower E-flat: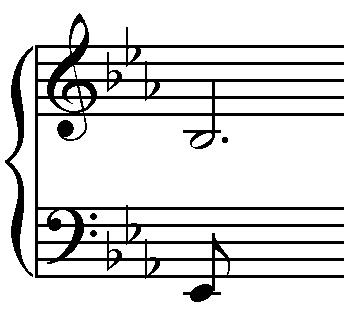 The sustained right-hand G is (approximately) the fourth partial of the lower left-hand E-flat: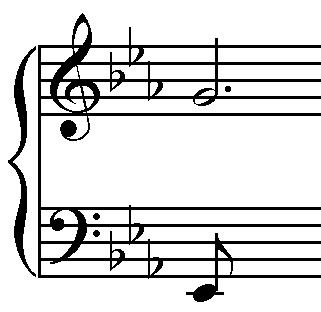 Within the left-hand part, the upper E-flat is the first partial of the lower E-flat. If the dampers are raised, the lowest E-flat string resonates more (and differently) as a result of the repeating of the higher note.
We think of spectral music as a late-20th-century practice, the domain of Gérard Grisey or Tristan Murail. Well, here's precedent.