Frequently a pianist may hesitate before an important note of arrival in a phrase. Singers are more likely to stretch after they achieve the important note, hesitating to end it. (It's normal for singers to emphasize sustained vowels. Consonants can usually be prolonged only a limited amount — even in Italian!)
In scripted piano music, waiting just before important notes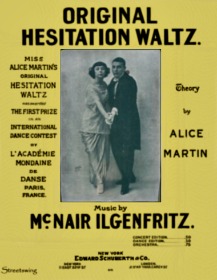 (especially if they are harmonically expressive) is tied in with knowing what's coming next. It may be that the better we know the music, the more likely we are to withhold the arrival of an important note.
This hesitance to deliver the most savory note is a sign of the deadness of the text. If we were more uncertain, we'd shape our rhythmic nuances differently. Telling the listener something is about to happen, further removes the musical experience into simulation.
If we want performances of scripted music that convey spontaneity — convey reality! — then we need to attend to these deadening habits.
The performance intensity communicated in routinely rushing the quickest notes in a phrase may also equal apology. The emoting tempramental performer seems to say: "You all know this canon so well, let me not detain you…"