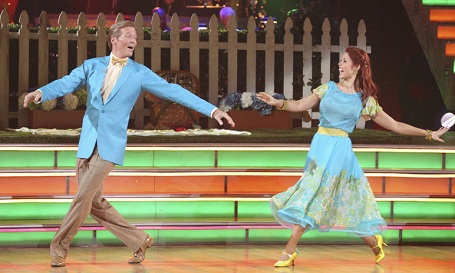 So I am watching "Dancing with the Stars" now. It's the single reality show in my roster at this point. And though I felt no frisson when the list of Season 11 competitors was announced, I was pleasantly surprised by the pleasure I took in the first show.
While my allegiance goes to Gladys Knight, who was rightly praised for the way she "oozes" dance, it was actually the performance by Jack Wagner ( the least polished of all the men on the show) with Anna Trebunskaya who moved me the most. His hopeful, attentive comportment felt so pure and human, and there was palpable joy between the partners.  He couldn't grind or snake about or hit his marks like the others, yet he seemed most transformed by the act and art of dancing.
Catch him soon — he'll be trampled quickly by the more overtly charismatic figures.