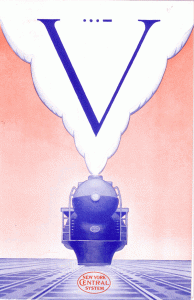 My favored outside writing-home of the moment, the cheerful Obit Magazine, just published a piece and a slideshow, What the Dead Once Ate, about old menus and the stories they tell that partners last week's Out There post called Menu Time-Travel. Both include links to the New York Public Library's collection of 10,000 examples of past gluttony — the library has massed 40,000 — that are definitely click-worthy.
Do you wonder, as I do, what every faded stain once tasted like?
Oh, the captions for the Obit slideshow seem to have slipped away, so just in case you're curious, here they are:
1) Menu from the Hotel Oxford Restaurant, Coffee Shop, Piccadilly Circus Cocktail Lounge, San Francisco
2) Portion of Oxford Hotel menu
3) WWII cover of a New York Central railway menu. The "V" stands for Victory, not Veal.
4) Dinner menu from "Bermudian" steamer, May 12, 1910
5) Another San Francisco menu, this one printed as a balsa-wood postcard that Grison's Steak & Chop House would mail for free, c.1940
6) Menu cover for Mon Lay Won, the "Chinese Delmonico," c.1915. Mon Lay Won was considered a "destination" Chinatown restaurant for both Chinese and non-Chinese customers.
7) Portion of Mon Lay Won's bill of fare. Yellow Fish Brain is a hefty $1.50.
8) "Two of a Kind" photo pasted on back of "Bermudian" cruise menu
Best not to read old menus on an empty stomach.