I love the sound of a saxophone, or rather the broad range of sounds available from this family of reeds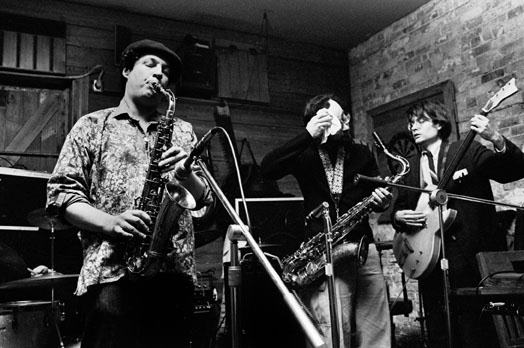 instruments. Breathy, vocal-like, smooth, light, penetrating, gritty or greasy, able to cry and/or croon (sometimes both at once), it strikes me as capable of the most personal of musical statements, although that's probably a projection based on my imagination set free listening to these horns, mostly in the context of jazz, for more than half a century.
But in some ways the sax seems a throwback. By the time I started actively seeking out music, electric guitars had asserted their dominance and ubiquity as the instrument of a successful, popular musician. Pianos are classy and useful; electric keyboards, including synthesizers, offer many more dimensions of sound production, notably polyphony, than horn players can summon only with the most assiduous practice.
It's not just a matter of volume — electric wind instruments have been available for decades, but remain curiosities. In pop music, the sax has become conspicuous by its absence. To hear any saxophonics beyond the inanities of Kenny G and soul licks of Maceo Parker, you simply have to turn to jazz — with which the sax is virtually synonymous, having a leading if not fundamental role.
So who plays the saxophone? The schedule of the upcoming Chicago Jazz Festival, Sept 1 through 4 in the city's Millennium Park tells us: Pulitizer Prize-winner Henry Threadgill, heading his unique band Zooid. Donald Harrison, 2022 NEA Master and Big Chief of The Congo Square Nation Afro-New Orleans Cultural Group.
Miguel Zénon, a MacArthur and Guggenheim fellow and multiple-Grammy nominee. James Brandon Lewis, winner of the year's Jazz Journalists Association Award as well as the DownBeat Critic's poll for tenor saxophone players, and his alto-playing fellow honoree Immanuel Wilkins. J.D. Allen, a close runner-up in those and other ratings. Joel Frahm and Rob Brown, for decades New York-based sax stalwarts. Multi-talented New Orleans bandleader/performance artist Aurora Nealand.
Those gents are internationally or at least nationally known. That can't be claimed so assuredly of Chicago's own voracious, masterful sax players, but it should be. Greg Ward, Geoff Bradfield, Nick Mazzarella, Isaiah Collier and Lenard Simpson (from Milwaukee) are all playing the Jazz Fest. Each one has an audible identity, developed because one of the things that distinguishes saxophonists in jazz and adjacent creative music that they have something to say. They're serious and use their horns to amplify their messages.
Chicago is a sax city. Although Coleman Hawkins, Lester Young, Charlie Parker and John Coltrane weren't born here, they all passed through, leaving a mark. Sonny Rollins had an important residence here. But dig this roll call of Chicago saxophonists, in no particular order: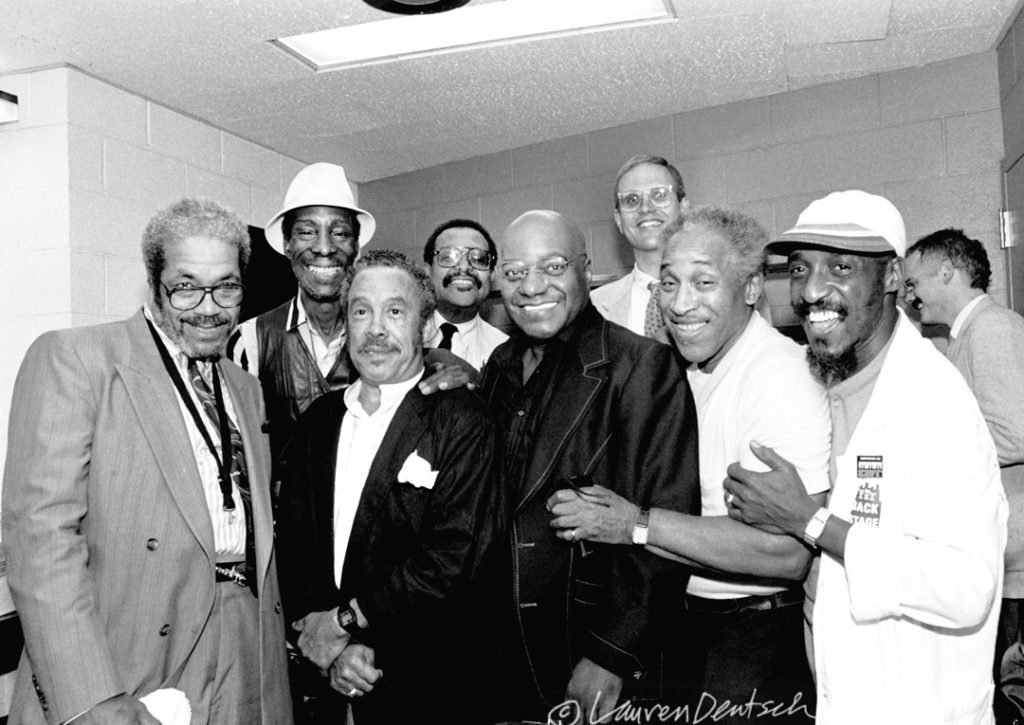 Franz Jackson, Bud Freeman, Gene Ammons, Johnny Griffin, Eddie Harris, John Gilmore, Eddie Shaw, Clifford Jordan, Roscoe Mitchell, Joseph Jarman, Fred Anderson, Anthony Braxton, Douglas Ewart, John Klemmer, Edward Wilkerson, Kalaparusha Maurice McIntyre, Light Henry Huff, Don Myrick, Gene Dinwiddie, Steve Coleman, E. Parker McDougal, Pat Mallinger, Sharel Cassity, Diane Ellis, Jimmy Ellis, Clark Dean, Joe Daley, Art Porter Jr., Eddie Johnson, Rudresh Mahanthappa, Sonny Cox, Ira Sullivan, Pat Patrick, Ed House, Chris Madsen, J.T. Brown, Skinny Williams, John Brumbach, Vandy Harris, Edwin Daugherty, Mike Smith, Ari Brown, Boyce (Brother Mathew) Brown, Juli Wood, Eric Schneider, Frank Catalano, Roy McGrath, Dave Rempis, Mars Williams, Shawn Maxwell, Keefe Jackson, Chris Greene, Cameron Pfiffner, Mark Colby, Ken Vandermark, Fred Jackson Jr., Gene Barge, A.C. Reed, Mai Sugimoto, Hal Russel, Jeff Vega, Hal Ra Ru, and of course Von Freeman
— to whom the Fest opening suite, "Vonology" is dedicated by his advocate and protege guitarist Mike Allemana (recent collaborator with saxophonist Chico Freeman in a community celebration of Freeman family, including 95 year old uncle George).
Current elders of the saxophone who deserve reference include first and foremost Mr. Rollins (ret'd), Wayne Shorter (ret'd), Charles Lloyd, Pharoah Sanders, Archie Shepp, Marshall Allen, Houston Person, and Charles McPherson. They purr, yowl, preach and persuade, a lot like they're talking to you. They blow so you'll listen.