In early March – only four months ago – I flew between two of the largest U.S. airports, O'Hare and JFK, to visit New York City. I stayed in an East Village apt. with my daughter and a nephew crashing on her couch.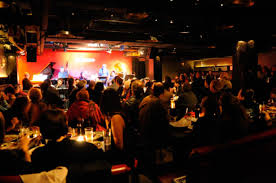 We ate barbecue at a well-attended Jazz Standard performance by drummer Dafnis Prieto's sextet, and the next day I went to a celebration of Ornette Coleman's birthday, his demise five years ago and his ongoing spirit, hosted by his son Denardo at the Coleman's midtown loft.
Noted improvisers David Murray, Graham Haynes, Craig Harris, Kenny Wessel and a gang from Philadelphia including Jamaaladeen Tacuma, Charlie Ellerbee and Bobby Zankel were there, bumping elbows instead of shaking hands or hugging, because of what we'd heard about Covad-19.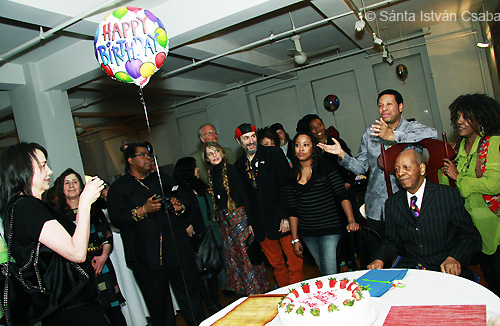 Afterwards, Denardo called it "the last great party on earth."
At the event we were all a little nervous but still together. Within five weeks one guest, 84-year-old bassist Henry Grimes, had succumbed to complications brought on by the disease exacerbating previous conditions.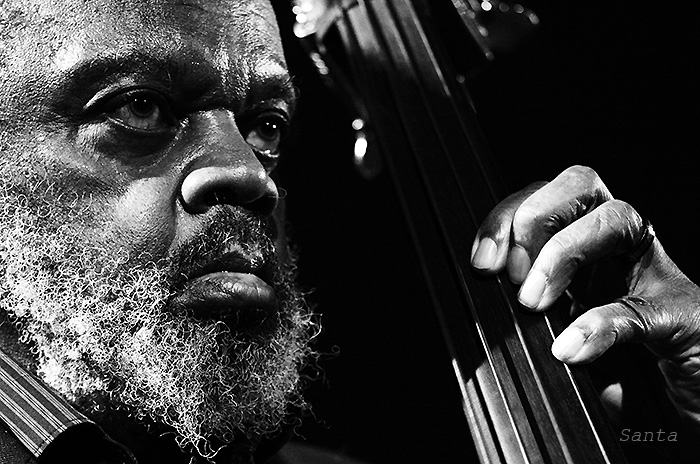 By then — mid-April — with the world-wide coronavirus pandemic sweeping through jazz and every other U.S. performing arts sphere as an ill wind, musicians and jazz support organizations had hastened to batten down the hatches.
The Jazz Standard, like all other clubs across the country, was closed; concerts, tours and soon summer festivals were cancelled; record release promotions were scrubbed or postponed. That's pretty much how it's remained.
Some individuals – pianist Fred Hersch being a leader among them, having begun in late March to perform a "Tune of the Day" solo, free-of-charge on Facebook – quickly turned to live streaming from their homes or studios, with tip jars or donate buttons pinned to their platforms' pages.
Catching on, ambitious live-streamed shows were mounted. For instance, Jazz at Lincoln Center's April 15 gala "Worldwide Concert for Our Culture" and the International Jazz Day Virtual Global Concert sponsored by UNESCO in partnership with the Herbie Hancock Institute of Jazz were tent-pole events meant to proudly and loudly proclaim that jazz is here to stay, unbowed. Then attention turned to addressing those in distress – which, given the economic slowdown accompanying the health crisis, may be just about everyone.
So the Jazz Foundation of America scheduled its #TheNewGig, a Musicians' Emergency Fund Concert fundraiser in mid-May with stars including Wayne Shorter promising to make appearances from afar, and videos from the JFA archives of Sonny Rollins, the Herbie Hancock Sextet and the Count Basie Orchestra, among many others. The JFA (disclosure: I've been a supporter almost since it's start) also set up a Covid-19 Relief Fund as did the Recording Academy's affiliated charitable foundation MusiCares.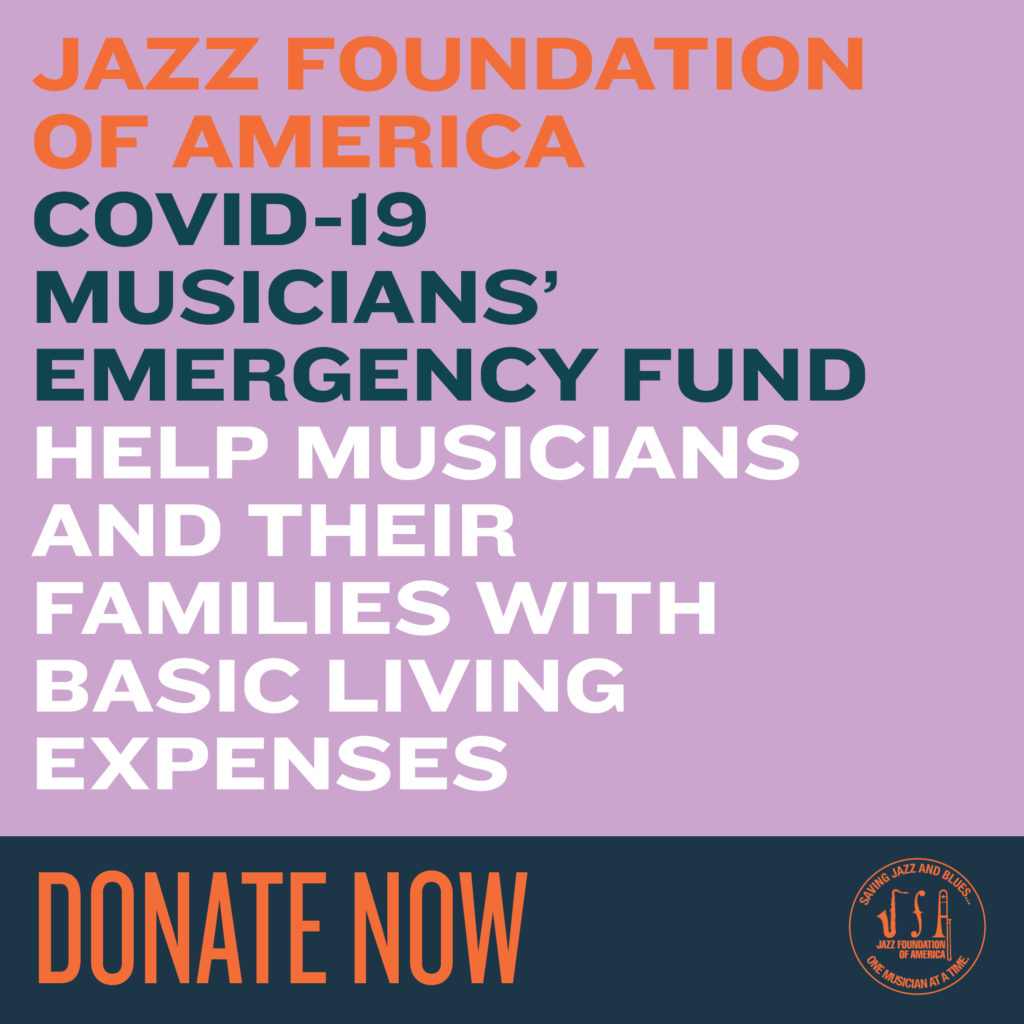 BandCamp, the DIY musicians' favorite platform for tracks and album sales, continues to designate days on which they renounce fees so the entirety of payments for recordings go to the music-makers.
Taking matters into their own hands, players have sought and some have offered tutorials on how to live-stream, how to teach music online and how to hold virtual fundraisers, among other potentially productive efforts. JazzOnTheTube, a website and list-serve reaching some 30,000 subscribers daily, has published several useful, free ones. From early March on, there have been an increasing number of such demonstrations of the jazz community taking care of itself and its own.
One such is the Jazz Coalition, organized to provide juried $1000 commission grants to members' nominees from all over the globe. Having quickly raised more than $70,000 from individuals contributing at least $100 or whatever they can to the cause (disclosure: I chipped in), the Coalition's burgeoning membership has come from all sectors of the jazz ecosystem, including booking agents, publicists, record company representatives, producers, presenters, educators and journalists as well as internationally renowned musicians. Everyone is intent on making sure we and our hallowed, ever-relevant, genuinely essential jazz culture survives. On May 21 the first 48 grantees were announced.
Many Jazz Coalition constituents have their own endeavors to guide income to the musical freelancers (aka, independent contractors, seldom qualifying for unemployment assistance) who typically depend on gigs booked one-at-a-time, at best a few months in advance. Such freelancers still suffer the disadvantage of not know what venues will open on what schedule, or if and when they do, audiences will brave infection to gather and listen.
The alternative is found in the myriad webpages like Jazz at Lincoln Center's listing players' online performances scheduled on platforms like Zoom, Facebook and Twitch.tv. Chicago's jazz radio station WDCB has its Virtual Concert Calendar, alt.weekly Dig Boston is doing it. . . . I stopped researching when it became clear there are too many of these to name, and none is actually comprehensive. How could any single such listing be?
I'll note, however, that Fred Hersch has migrated from Facebook to Patreon to produce weekly 15-to-20 minute "custom content". Other thoughtfully curated streaming series:
Also, harpist Brandee Younger and bassist Dezron Douglas have been doing a weekly Friday 11am brunch set from their apartment. 
Although the web empowers us to tune in to live-streams from wherever they originate, many such schedules, events and support opportunities for musicians, too, are locally focused. Billboard magazine's resource guide for music professionals helpfully lists some potential avenues of support, which might help with rent, mortgages, health care or mental health counseling, state-by-state.
The National Endowment of the Arts (which postponed its annual celebration of Jazz Masters, to have taken place in April for the first time at SFJazz), has also created a page on its website listing resources for artists and arts organizations, It offers valuable information for freelancers, but still the NEA's funding continues to flow mostly to non-profit presenting groups rather than individual artists.
For-profit jazz-presenting businesses — the clubs, concert halls and festivals – that have ongoing expenses like rent and personnel despite having no customers may have been qualified to apply for Federal, state or municipal loans or grants, though what was made available seems unequal to the need. In the light of this, small performance spaces that previously considered each other as rivals have banded together in the National Independent Venue Association (NIVA). Cooperative groups of former competitors may be a winning concept during this period. Together, they (we) can leverage numbers and strengths to lobby for necessary attentions and assistance, hoping performance can flourish in such spaces again.
That's wished for in part because the live-streaming format isn't perfect. A sense of genuine presence is unavoidably missing even for solo performers, despite its projection of a strange intimacy.
A musician's face, especially a horn player's, may be visualized on screen much closer to the viewer/listener than it would be even in the tiniest club; scrutiny, given the typical one-camera set-up, becomes intense. I've seen drummers video themselves from a vantage just an inch beyond their floor toms or ride cymbals, which puts an auditor as close to the struck surfaces as the drummer her/himself. Pianists, bassists and guitarists typically favor fuller-body shots, but they, too, tend to be as near as the other end of the bench or the next chair.
For groups, a latency lag of indeterminate moments requires musicians trying to connect through uplinks from their own rooms to anticipate each other even better than they ever have before. Won't this necessarily affect the already subjectively collective projections of swing and groove? Click tracks audible to remotely deployed players through their headphones (but not to the rest of us) have been employed, as by the Lincoln Center Jazz Orchestra on ""Quarantine Blues" posted April 24, to address the issue,
and some platforms tout themselves as having less delay — though any of the connections in a live-streamed internet production can affect data flow. Demand for real synchronicity remains significant, and I predict this problem might be solved before there's a vaccine to fight the pandemic.
There are other, complicated procedures for reducing the time lags. Some home-made music videos exhibit terrific editing, imaginative arrangements and choreography, such as the virtuosic vocal turn by Jacob Collier on Cole Porter's "Fascinating Rhythm."
Creativity is rampant. Everyone is digging in, seeking ways forward, trying out new ideas, sharing what they've learned. Yet while musicians and fans alike await the re-opening of jazz clubs (perhaps even more than they long for the return of larger, ostensibly more prestigious venues), beyond an occasional burst of irrational exuberance there's general agreement that re-openings should depend on virus control. Few are over-eager for in-person attendance.
One of my favorite local venues, iconic Chicago saloon the Green Mill, jumped the gun on June 6 and 7, holding street concerts that attracted socially un-distanced, erratically masked audiences. City officials visited on June 8 to issue a warning against doing it again.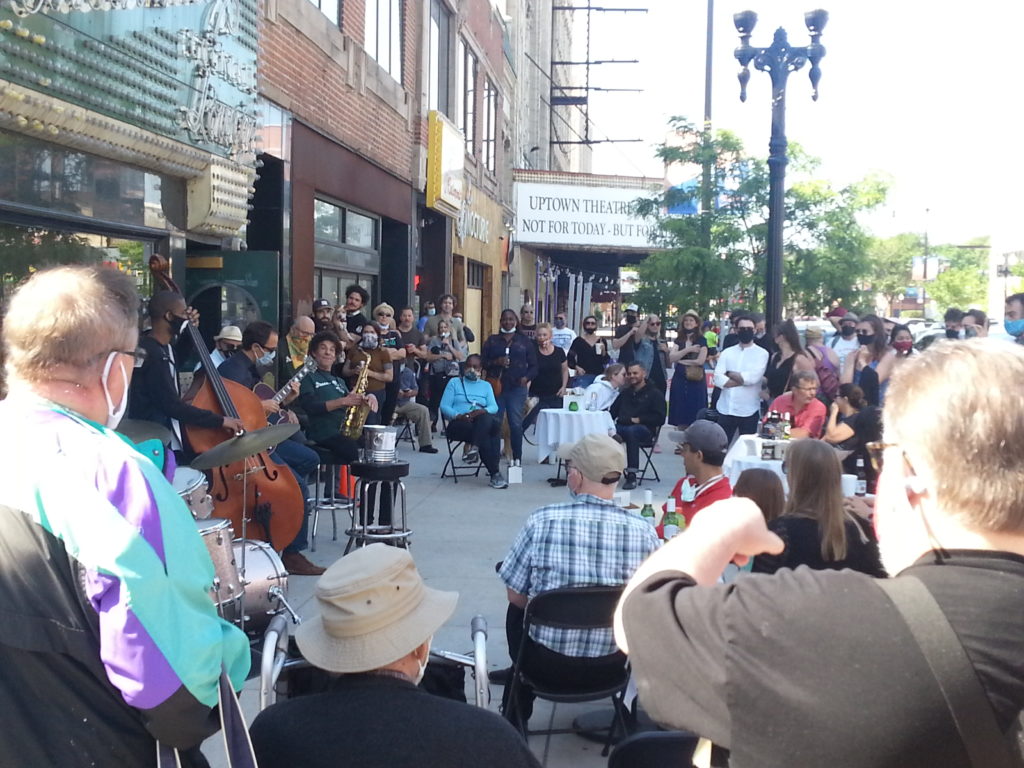 The club had already been dark for five weeks, and media coverage might have helped the Mill to offset the cost of a fine, though none was forthcoming anyway. And the issue was rendered moot when Mayor Lori Lightfoot allowed Chicago to enter "phase four" of a five-stage re-opening plan. The Mill welcomed musicians, staff and customers inside on June 26, though at 44% capacity, with no vocalists or horns allowed.
It hasn't been and probably never will be easy to completely transform jazz, which thrives on live, close collaborations, into something satisfying to hear or watch on phones' or tablets' screens. Yet jazz people are by definition improvisers. We've always faced hard times with creativity, buoyed by resilience. Our music is adaptable, a healing force, and it won't be quieted.
Henry Grimes wasn't the first jazz death attributed to the coronavirus. That distinction belongs to Marcelo Peralta, an Argentine-born multi-instrumentalist/composer/arranger who lived in Madrid (March 5, 1961 – March 10, 2020, as reported by Mirian Arbalejo in the Jazz Journalists Association series of international articles JazzOnLockdown, which I edit). Nor, sadly, will Grimes, Guiseppi Logan, Wallace Roney, Mike Longo, Bucky Pizzarelli or Lee Konitz be the last.
Their music will endure, however, as will jazz itself. Thanks to its African-American origins, its roots in the blues, it's openness to every other influence and its profound sense of rhythm, the sound has withstood insults, suppression, under-financing and the distractions of glitz. Today it can be found everywhere, its tenets welcoming everyone who wants to freely sing or play how they truly feel (as Ornette Coleman, among a century's worth of prophets and icons, would put it), for our own enrichment and the pleasure of others. Don't despair. Jazz will surely outlive the damn virus.