Guitarist Jimmy Johnson's birthday at Space – photos by Harvey Tillis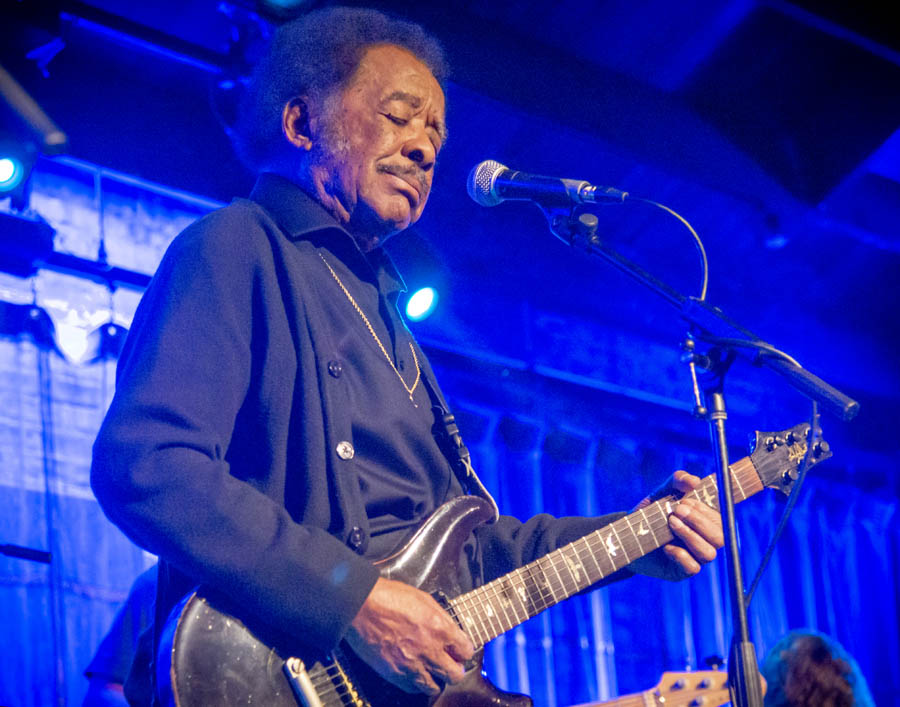 Blues have been heard in Chicago for about 100 years — and blues guitarist Jimmy Johnson has been alive for 90 of them. Johnson, born just four years after Papa Charlie Jackson was reported busking with his guitar on Maxwell Street, celebrated his entry to ninth decade last Wednesday night at Space in Evanston, and proved to be as powerful and thrilling a player/singer as he's been since the 1970s, when he played second to Otis Rush and Jimmy Dawkins.  (All photos in this post © Harvey Tillis)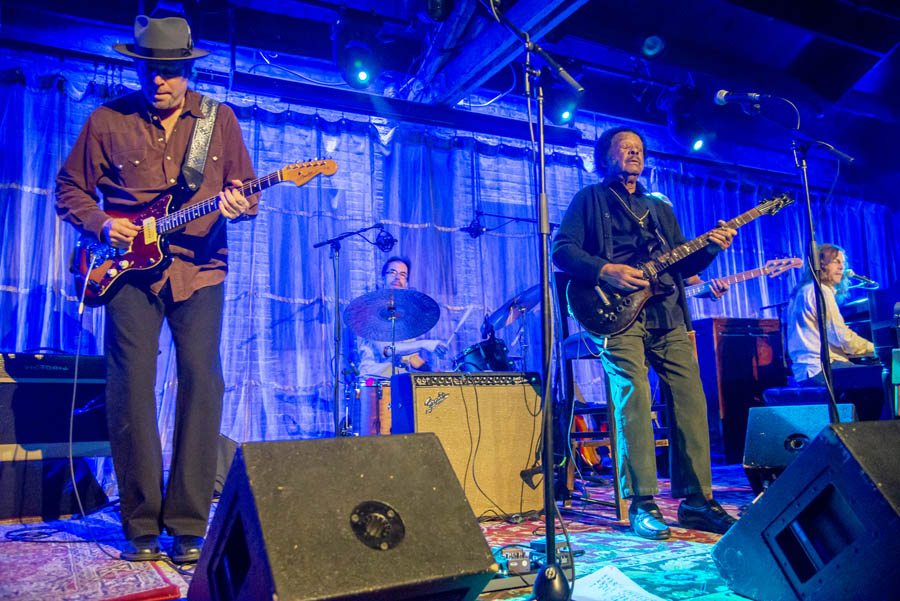 But he's been a front man, too, since at least 1978, and Johnson excelled in that role at his party, slinging barbed, biting lead lines in alternation with his compelling vocals, synced with taut rhythms from guitarist Dave Specter, bassist E.G. McDaniel, keyboard player Brother John Kattke and drummer Mike Schlick. There was not a thing old about their set — the band thoroughly invigorated material well-chosen for variety, including "You Don't Love Me, Baby," "Little By Little," "Turn On Your Love Light," "Chicken Heads" (which was a big hit for Bobby Rush, which I previously misattributed to Jimmy's r&b-singing brother Syl Johnson), and "People Get Ready," the great gospel-influenced anthem Curtis Mayfield wrote for the Impressions in 1965.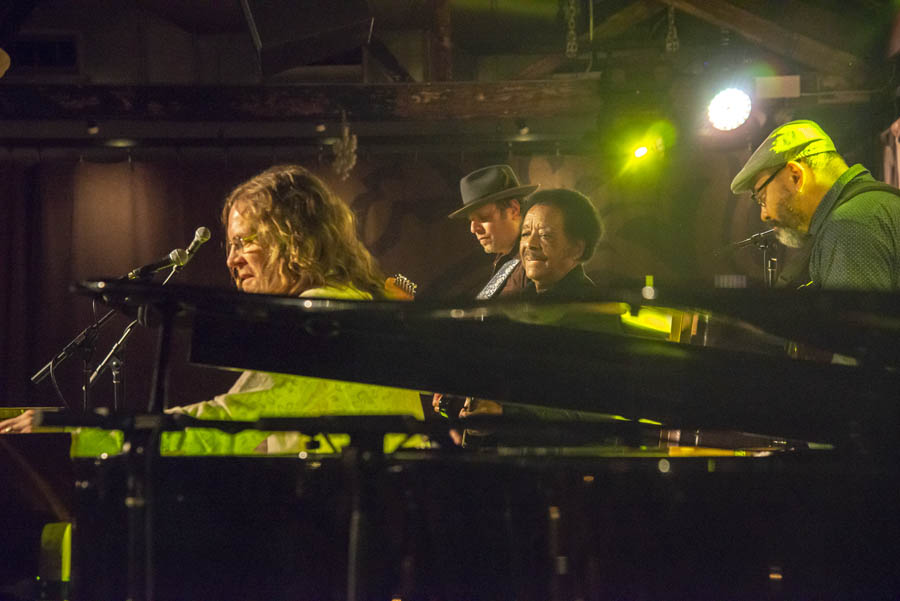 Originally from Holly Springs, Mississippi, where he was steeped in gospel, Johnson moved to Chicago with his family in 1950, worked as a welder and made music avocationally as electric Chicago blues emerged from Muddy Waters, Howlin' Wolf, Buddy Guy and the other masters recorded by Chess Records — turning pro in '59, just as the second "West Side Soul" generation including Rush, Junior Wells and Magic Sam emerged. His Delmark Records debut, Johnson's Whacks, established his style — which besides cutting single note slashes is characterized by his high, keening voice, and no slack beats.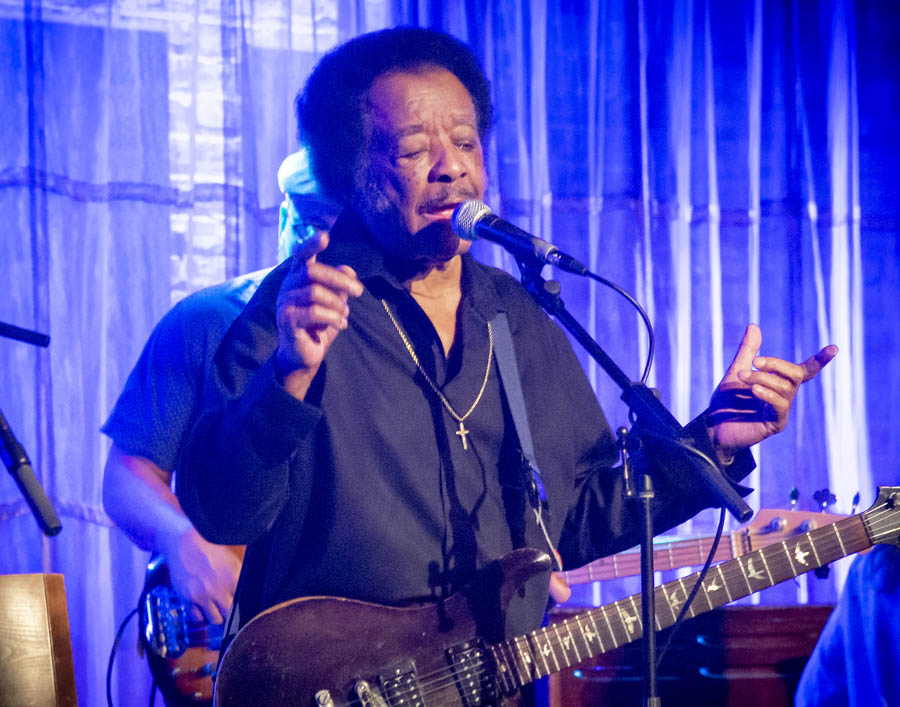 One of the tricks Johnson pulled at Space I'd never heard anyone do: a reverse-falsetto — a chorus sung in a range forced significantly below his natural pitch. How he did that, I don't know. But Specter asked Johnson onstage for a few of his long-life secrets.
"Well, I think you're taking care of yourself if you don't drink — but I know the club here makes its money from selling alcohol, so everybody drink up!" he said. "And we all like to eat what we want to eat, right? But I'm telling you, you gotta sacrifice about some of that food, stay healthy by eating better," he advised. "One other thing — if you live long enough, you're going to get arthritis. Doesn't matter if you hit 90 and don't have it. If you live to 95, you'll have it by then."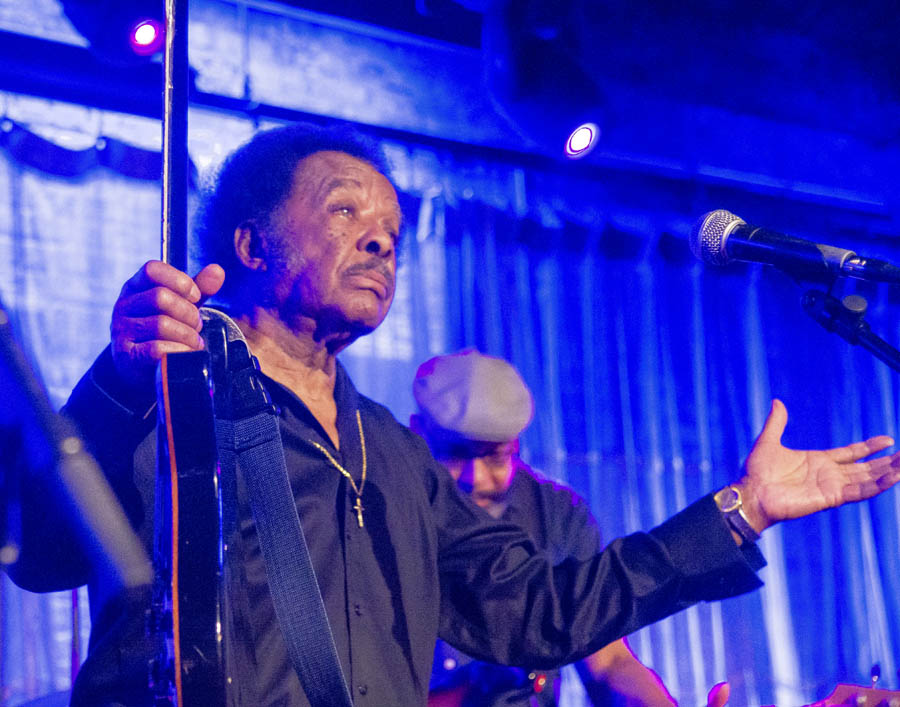 Johnson blew out a single candle on a cake as the crowd sang "Happy Birthday," and then he played some more blues. His most recent recording is with Specter, an homage version of "Out of Bad Luck," dedicated to Magic Sam, on Tribute, Delmark's 65th anniversary release. Let's hope for more from this evergreen bluesman (and of course Mr. Specter, carrying it on).