Terry Riley's 1964 ingenious, joyful and warm composition "In C" can now be performed by anyone with a laptop, regardless of their previous musical or technological experience. On Sunday 8/12/18, the Loyola University Technology Ensemble (LUTE) organized a participatory concert of the sublime communitarian piece — which comprises 53 brief melodic figures, to be played in loose succession and synchronization, usually to the steady pulse of ringing Cs played on the piano to keep the beat — at Access Contemporary Music's third annual Thirsty Ears Festival.
LUTE has created a performance app, which is free to download and open-source, self-explanatory and very easy to use. It includes Riley's original directions as well as the notation, but every phrase is available by clicking a button to make it sound, and another to advance to the next (or previous) melodic cell. Participants can individually (and instantaneously) select among about 40 pre-set voicings that replicate instruments, synthesizer patches and common sounds; move the figures up and down among three octaves; shift them by an eighth note, or slow to half-time.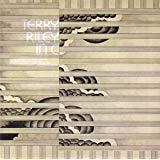 According to Riley, any number of people can perform "In C" (though he suggests 35 as optimal) using any instrumentation. Besides the classic original recording from 1968 released by Columbia, there are a dozen versions of "In C" on Youtube, including one by New York City's Bang on a Can chamber ensemble and a luscious version from Mali. Every performance is different, but it's hard for anyone making an honest attempt to fail at establishing the composition's spritely spirit, intriguing layers and gradual changes.
A handout provided by LUTE (which is directed by David B. Wetzel and Griffin Moe) explained, "'In C' is an exploration of a musical process and an opportunity to listen and explore various combinations and musical interactions as the piece unfolds . . . In our version we wanted to see what would happen if everyone in the ensemble played an instrument that required no particular skill to operate, leaving the players attention fully available instead to the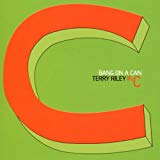 task of listening and collaborating with others."
Using the app turned out to be a delightful experience. I was among about a dozen laptop "players" contributing our sounds to this afternoon event in the airy chapel of All Saint's Episcopal Church (simultaneously on a stage outdoors pianists Matthew Hagle and Ariella Mak Nieman played Faure nocturnes, Chopin études, and pices by Bach, Haydn, Brahms, Tchaikovsky and Debussy; an all-ages audience roamed around two blocks of vendors and sponsors' tables). Since I hadn't brought an auxiliary speaker, I had to listen hard just to hear what was coming from my MacBook Air. Indulging my customary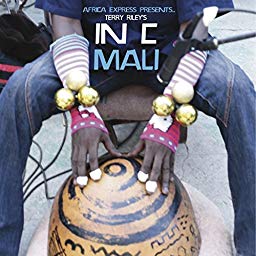 contrarian jazz-oriented sensibility, I kept trying to smear the figures across the pulsating time-frame, or fit them into off-beat spaces for syncopated or time-delayed effect. I hope that didn't disturb other participants, or betray Terry Riley's concept, and I don't think it did. "In C" is marvelously capacious music, rewarding to hear and even more so to be part of. With LUTE's app, you might enlist friends to sit for a bit and give it a spin.
howardmandel.com
Subscribe by Email |
Subscribe by RSS |
Follow on Twitter
All JBJ posts |