Photographer-writer-author Ken Franckling has painstakingly compiled a compendium of more than 400 jazz artists and associates from around the world who died in 2017, with links to obituaries of most of them. Posted at JJANews.org.
It's a striking document and useful resource, though Franckling says, sadly, "The list seems to get depressingly longer each year."
Maybe that's because jazz itself — at least as so recorded and promoted — is now more than 100 years old and the
post-WWII generations that gave the art form its fervent audiences and inspired players for the past 70 years are inevitably thinning.
But as Franckling depicts in his recent book Jazz in the Key of Light, energy and brilliance yet abound. My own 2017 experiences
of jazz in schools, nightclubs, festivals and grassroots events across the country, in Europe, Asia, South and Central America, in general media manifestations and the stubbornly independent underground suggest the music is everywhere, really, if often overlooked and underfinanced.
That said, I'm going to miss a lot of those creative artists who died during the past 12 months — especially Muhal Richard Abrams,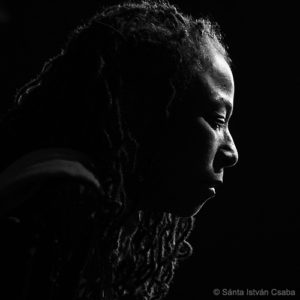 Geri Allen, Nat Hentoff, Bern Nix, Roswell Rudd and Willie Pickens, all of whom I've often listened to, enjoyed and learned from.
Luckily, as their unique expressions and ideas have been documented, we will be able to summon something of them, spirits and thoughts, again and again. A primer —