Excellent news on the archival recordings front: Arhoolie Records, the 55-year old treasury of American folk and vernacular musics, has been acquired by Smithsonian Folkways, the non-profit record label of the Smithsonian Institution. So a broad, odd, historic, incomparable cultural catalog, founded and run since 1960 by producer Chris Strachwitz (now 84) enters the public trust. Smithsonian Folkways guarantees "in print" status and teaching tools to its 3000-plus titles (also accessible by streaming), Arhoolie's to be included.
The best way to celebrate what Arhoolie has done is to listen to its artists. True roots credibility — the music people make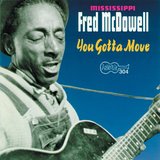 for their own pleasure or solace and that of their communities — has always been the label's hallmarks. That stance did not necessarily hinder Strachwitz's success in the marketplace. The label didn't seek commercial hits, but its releases were for a time monetized by a portion of royalties from Country Joe and the Fish's "Feel Like I'm Fixin' to Die Rag," which I recall as an uneasily genuine expression of alarm among the draft-aged among us during the Viet Nam war.
Here are some Arhoolie albums I've especially enjoyed:
Fred McDowell — You've Got To Move —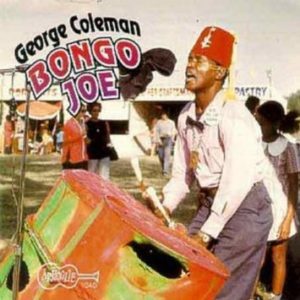 During the '50s/'60s folk Mississippi Fred, a slide guitarist/singer of north hill country blues style (the Delta blues less-structured cousin), gained white kids' attention for his austere lyricism, a well-spring of rock 'n' roll and much else.

George Coleman, Bongo Joe.  The unique street performer based for decades in Galveston TX, George "Bongo Joe" Coleman used garbage cans as steel drums while whistling brightly and commenting freestyle, full of life and wit.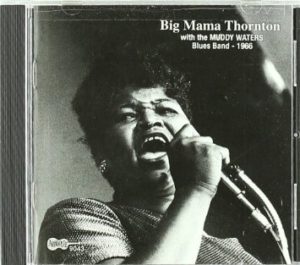 Big Mama Thornton — In Europe, With the Muddy Waters Blues Band. A tough diva growls, backed  up by Muddy's fine mid '60s outfit with exciting Buddy Guy and the Aces, bassist Louis Myers and drummer Fred Below.
BeauSoliel — The Best of BeauSoleil.  Fiddler-scholar-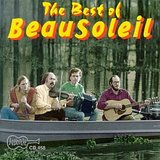 preservationist-modernizer Michael Doucet in his familylike quintet invigorates  beautiful Cajun (French Arcadian) and Creole (ethnically mixed Louisianan) traditions for today.
Klezmorim, The First Recordings, 1976 – 78. Who foresaw renewed enthusiasm for the jazzed-up Eastern European inflections of early 20th century Jewish-American greenhorns? Arhoolie helped launch the klezmer revival, too.
Jerry Hahn and his Quintet with Noel Jewkes, sax and flute; Ron McClure, bass; Jack DeJohnette, drums; Michael White, violin. The straightforward, swinging, light-touched, fusion-nuanced San Francisco guitarist in very good company, a snapshot of the Bay Area scene at the time.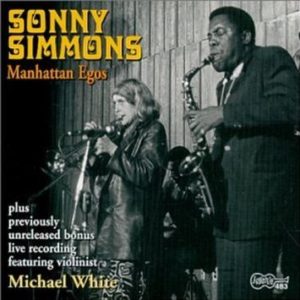 Sonny Simmons, Manhattan Egos Ferocious "free" alto saxophonist Simmons (he also plays English horn) with his then-wife, equally boundless and maybe even more scorching trumpeter Barbara Donald and a rhythm section that forges its own solid identity during the performance's course.
Rebirth Brass Band, Here to Stay. Rebirth is right — the New Orleans marching band tradition was hereby injected with irrepressible, funkified youthful energy, founded in irresistibly upbeat syncopation.
Clifton Chenier, Louisiana Blues and Zydeco. Accordionist
extraordinaire, bluesman equal to any, Chenier leads his definitively roots band in rocking up' up a really good time.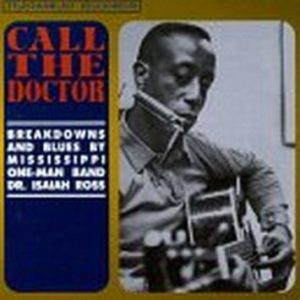 Earl Hooker, Two Bugs and a Roach. Uproarious electric blues  from one of Chicago's premiere slide and boogie guitarists.
Dr. Isaiah Ross Call the Doctor. This gentleman played guitar, harmonica and drums simultaneously, interdependently, a solo blues orchestra, with grace and feeling.
Lydia Mendoza, La Gloria de Texas. Women singers sometimes stand as beacons for an entire region or people. So it is with Ms. Mendoza, songbird of the Southwest, self-accompanied on 12-string guitar, expressing dignity, forebearance, sorrow and joy, transcending language.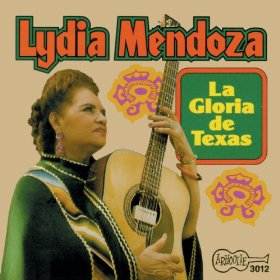 The entire Arhoolie catalog is worth browsing — I know of no clinkers, and many other standouts. Up there with Yazoo, Delmark, Testament and Moses Asch's original Folkways label — the basis of Smithsonian Folkways — as vital to capturing and disseminating our terrifically diversified nation's sounds
howardmandel.com
Subscribe by Email |
Subscribe by RSS |
Follow on Twitter
All JBJ posts |