Congratulations to the U.S. and Cuba for advancing our long overdue reset. It's about time. Jazz at its best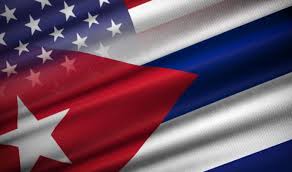 has linked our nations for decades, through the tangled history of corrupt dictatorship and revolution, missile crisis, failed invasion, bad relations and trade embargo — and in this recent historic moment, Afro-Cuban-American music is exploding with exciting new recordings. A hint of accords and collaborations to come?
Disclosure: I attended an amazing jazz festival in Varadero in December 1980, after having interviewed an early cast of Irakere (Chucho Valdez, Paquito D'Rivera, Arturo Sandoval, Carlos Emilio Morales) in '78 for DownBeat. Since then I've met and listened to Cuban musicians whose political views range over the broad political spectrum. Without referencing those views, I point to artists of resounding passion, skill, smarts and lots of rhythm —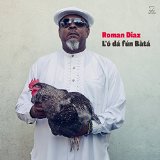 L'ó dá fún Batá  Roman Diaz is master of Yoruba ritual rhythms, here grounding fervent Yoruba chants praising ancestors and spirits. The beats are hypnotic, the calls to the orishas compelling, the intent absolutely serious. These foundations of Cuban music should not, will not be forgotten — no more than the cry of the blues.

Jane Bunnett and Maqueque — Afro-Cuban for "the spirit of a young girl," Maqueque is all that: Four young women from the island having raucous, funky fun playing keyboards, electric bass, drums and singing, proudly presented by Canadian saxophonist-flutist Bunnett, their indefatigable guide to North America.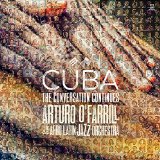 Cuba: The Conversation Continues Arturo O'Farrill and the Afro Latin Jazz Orchestra Two discs of NYC's expert large ensemble orchestra with guest stars taking a variety of dramatic, virtuosic approaches to legacy and modernism, recorded during a 2014 trip to Havana. Composer-conductor-chief instigator O'Farrill's father Chico O'Farrill wrote for Machito and Charlie Parker in 1950, Dizzy later; Arturo extends the glorious traditions.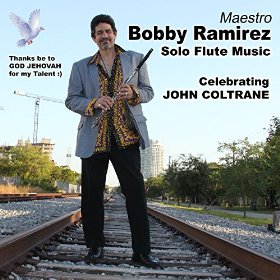 Celebrating John Coltrane (Solo Flute Music) Maestro Bobby Ramirez is a Miami-based Cuban-American who plays Coltrane's beautiful blues, ballads and burners all by himself, with straightforward, sweet and spiritual affects. A devotional album, easy to listen to, deceptive because challenging to have taken on and difficult to have done.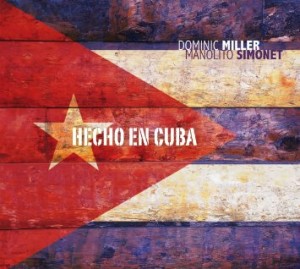 Hecho En Cuba Dominic Miller and Manolito Simonet The great Manolito, keyboardist-arranger-composer of tight hot Havana timba, unites with Argentine-born, English-chilled guitarist Miller in simmering salsa-nova production numbers. Intriguing, unlikely success!
Charlie Gonzalo Rubalcaba is t

he most intensely expressive, deeply romantic pianist ever from Cuba, a composer and improviser of international stature, here paying tribute to and with the late great bassist Charle Haden, who loved music with Hispanic inflections as well as Americana and liberty for all. Just out, downloaded, no credits, I can't tell who's playing — Metheny? Lovano? Waits? (No, fellow blogger Ted Panken tells me it's guitarist Adam Rogers, alto saxophonist Will Vinson, bassist Matt Brewer and drummer Marcus Gilmore). Moody, fine.