My reviews of recordings  by Chicago pianists Larry Novak, Laurence Hobgood and Robert Irving III, percussionist Art "Turk" Burton, and saxophonists Caroline Davis and Roy McGrath appeared in DownBeat's January issue, but the print edition limited their length. DB's rating system ranges from one to five stars (*s), poor to masterpiece. Here's my text as submitted:
In Chicago jazz, veteran modernists pave the way for innovators to expand on a fabled legacy. Experimentalists and mainstreamers alike convene supportive communities, yet everyone, whatever their aesthetic, presents themselves as an individualist. The longtime gulf between North (largely white) and South Side (predominantly black) scenes is still only partially bridged, but wherever they live Chicago artists must be talented and resolute, as nothing is readily given or easily achieved. Practicality, originality and integrity are valued. The breadth, depth and ongoing development of jazz from this Midwest capitol continues to impress and please local devotees, casual listeners and visitors from afar who discover its well established, under-promoted and/or newly emerging artists.
Larry Novak, at age 82, is current dean of Chicago's pianists, an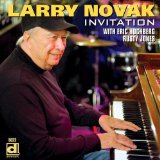 unofficial post previously held by such notables as Jelly Roll Morton, Lil Hardin Armstrong, Earl Hines, Nat "King" Cole, Ramsey Lewis, Art Hodes, Eddie Higgins, Judy Roberts and Muhal Richard Abrams. Invitation (Delmark 5022; 68:30 * * * *) is only Novak's second album as a leader after 50 years of steady excellence at clubs including the London House, Mr. Kelly's and the Jazz Showcase. With frequent sidemen bassist Eric Hochberg (also the album's producer) and drummer Rusty Jones (who died unexpectedly in December 2015), Novak interprets not-quite-standards, applying elegant touch, deft technique and harmonic wisdom along with confident if self-effacing swing.
The pianist is indebted to Bill Evans, as avowed by his tender solo version of "Waltz for Debby" and trio rendition of "Very Early," but really everywhere, including "The Days of Wine and Roses" to which he gives unusual brightness, and a fast, deft "Minority." But Novak excels most in simmering late-night ruminations, like the 11-minute "Close Enough for Love" in which he spins free of the theme to enhance its romance.
More than 30 years Novak's junior, Laurence Hobgood in Honor Thy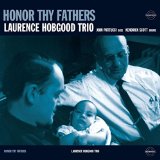 Fathers (self-released; 60:53 * * * *) updates the trio format they share with understated treatment of would-be-pop anthems ("Sanctuary"), intimations of classicism ("Tryptich," "The Waltz," "Sharakumo No Michi"), hymn-like airs imbued with funk ("The Road Home"), a slightly more assertive yet still exquisite attack and carefully considered flow. Keith Jarrett may be one touchstone, The Bad Plus another, but Hobgood distinguishes himself with a plethora of influences in and out of jazz as well as nearly 20 years' history as singer Kurt Elling's music director. He attends to both arrangements and spontaneous play, engaging with ultra-responsive bassist John Patitucci and drummer Kendrick Scott, whose independent activity lifts several of tracks to their climaxes.
Five original Hobgood compositions are leavened with a New Orleans-syncopated take on Nat Cole's "Straighten Up and Fly Right," unusual ostinato under the oldie "Give Me The Simple Life" — the one tracks here less than five minutes – and a nuanced investigation of Stevie Wonder's "If It's Magic." Overall the ambiance is warm, dark and reflective, which is not to discount the Hobgood's strategically big, broad voicings, streaming glissandi and consistently perfect articulation.
So different from Hobgood and Novak's albums it could be from another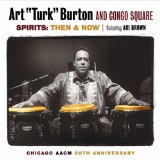 planet, conga drummer Art "Turk" Burton and Congo Square's Spirits: Then & Now (TNTCD 101; 74:50 * * 1/2 ) arrives in conjunction with the 50th Anniversary of Chicago's AACM (Association for the Advancement of Creative Musicians), the loose-knit cooperative that has from inception rejected jazz staples for unconstrained but rigorously conceived and performed new music. Here, two pieces from a 1983 live public radio broadcast and six tracks recorded in a studio in 2015 strive to meet that standard.
"Cuba: A Tribute to Chucho" and "When Sonny Gets Blue" are the old bits; the first a tight, hot example of Windy City Latin jazz, the second a soul chestnut marred by unfortunately amateurish sax playing. The contemporary recordings feature mostly different personnel: Ari Brown on tenor and soprano saxes (sometimes both at once), his brother Kirk playing piano, Taalib-Din Ziyad on flute and singing, plus bassist Harrison Bankhead (present in '83), traps drummer Avreeayl Amen Ra, hand percussionists Sammi "Cha Cha" Torres and Luis Rosario.
The rhythmists sync well and reedist Brown is commanding, but some editing would have been useful. The band commits itself to warhorses "Afro Blue" and "A Love Supreme" for 14 minutes each. Ziyad croons his own lyrics to a brief "Moment's Notice," then comes Mojuba," a drums-and-bass vamp, and the jams "Mr. Brown (Cold Sweat)" and "Soul Naturals," both too long despite bright moments.
Conversely Doors: Chicago Storylines (ears & eyes Records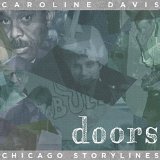 ee:15-039; 64:12 * * * ½) by alto saxophonist Caroline Davis (now living in New York City) with her quartet plus special guests, is arguably too produced. Interspersing local players' memories of people and places since the mid '80s with small group instrumental episodes, she's crafted a hybrid of podcast and suite, without the compelling narrative or structural balance of either form.
The oral history clips name-drop, accruing a sense of activity without informative details. They are either unaccompanied by music or laid over Davis' mellow, sleek writing that features guitarist Mike Allemana, especially, bassist Matt Ferguson, drummer Jeremy Cunningham and on seven of the cd's 13 tracks (10 of which start with interviews), trumpeter Russ Johnson. "Lincoln Land," "Rounds: For the Horses," "Chicago Sound," "Delighted," "Another Way," "Fields" and "Doors" prove that Davis, a graceful soloist with a silvery tone, and her sympatico ensemble have a full album even without the speaking and sound effects, which, once heard, seem superfluous.
Tenor saxophonist Roy McGrath's quartet, on Martha (JL Music;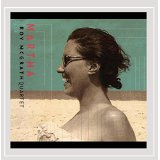 64:52 * * * ½) abjures high concept in favor of straightforward presentation of six of the leader's compositions, Cole Porter's "Night and Day" incorporating a montuno, and Daniel Iverson's "Spirit of the Living God." Born and raised in Puerto Rico, a student at Berkeley and Loyola in New Orleans before he received a masters degree at Northwestern University under Victor Goines' direction, McGrath has a fully mature tenor sax sound. He employs a hint of vibrato, dips into Dexter Gordon-like languor and can attain Stan Getz-reminiscent gleaming, too.
Pianist Joaquin Garcia accompanies and stretches creatively, attuned — as are bassist Kitt Lyles and drummer Gustavo Cortiñas — to McGrath's mostly subdued moods. The four break into buoyancy midway through "Spirit," and don't lack passion, but might be more cheerful. They have the talent and chops to add upbeat feeling, always a welcome quality, to Chicago's soundscape.
Robert Irving III, Generations: Our Space in Time (Sonic Portraits Jazz SPJ 1222) * * * * Our Space in Time addresses such themes as the links between artists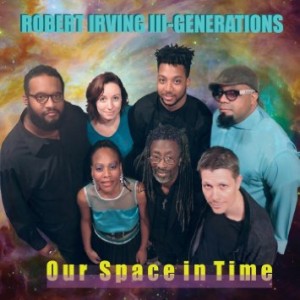 past and present, the balance of legacy and innovation, where we are now and how to move ahead. Robert Irving III, an under-promoted Chicago-based pianist, arranger, composer, educator and producer has created a suite-like album and set his saxophonist wife as well as several mentees to exploring these concepts in progressive yet accessible contemporary jazz forms.
As a member of Miles Davis' 1981 comeback band and later Davis' music director, Irving rode a post-fusion wave when it was being supplanted by the Marsalis-led revival of hard bop. Here he resurrects an alternative strategy that Wayne Shorter proposed in albums like Atlantis and High Life: tightly knit, intriguingly complex charts for small ensembles, flexible enough to couch striking personal statements but distinguished by hooks and repetitions to comfort audiences with an identifiable thread.
Baabe, as Irving now calls himself, writes close parallels for his three capable horn players and directs his rhythm section's approaches, leaving openings for his deft, light-fingered pianism and everyone else, too. Solos are usually backed by unusual group riffs. Dissimilar passages or stop-times effectively separate one spotlit bit from the next. The ten tracks, including two "interludes" under 50 seconds, expand on shared harmonic material that's advanced from smooth soul-jazz progressions. Drummer Charles "Rick" Heath IV bonds with bassist Emma Dayhuff and Irving himself to inflect the backbeat.
"Posnan Dream," named for a Polish festival town — spelled on the album with both "s" and "z" — evokes an airy wistfulness that recurs in "Octobre." Scott Hesse's guitar skitters through the saxes on "Generations," and is generously featured on "Maat." "Energy," suggestive of McCoy Tyner, packs punches including Ms. d'Estival Irving's fervent wail and hot, bubbling Hesse. Irving's interlude recitation about our "once in a lifetime opportunity to get it right" may seem superfluous, but Rajiv Halim's soprano makes "Our Space In Time" right.
"The Road Less Traveled" advances in stops and starts, the saxes expressing a broken line in unison then each individually, the ensemble picking up speed but suspending tempo entirely for Dayhuff's wordless cooing and then floats, briefly free. "Amour Incondicional" is lovely before fading out at 40 seconds. Irving uses both electric and acoustic keyboards to lend "Every Today" an ominous undertone, support winding soprano and garrulous tenor solos; he concludes resolutely. The band's response to the issues its leader raises is to play together, in the moment.
Our Space in Time: Poznan Dream; Generations; Energy; Aurora Australis (Interlude); Our Space In Time; Roads Less Traveled; Octobre; Maat; Amor Incondicional (Interlude); Every Today. Personnel: Irving, piano, vocals; Laurence d'Estival Irving, alto sax; Scott Hesse, guitar; Rajiv Halim, soprano sax, flute; Irvin Pierce, tenor sax; Emma Dayhuff, acoustic bass, vocals; Charles "Rick" Heath IV, drums.
howardmandel.com
Subscribe by Email |
Subscribe by RSS |
Follow on Twitter
All JBJ posts |