I'm interested in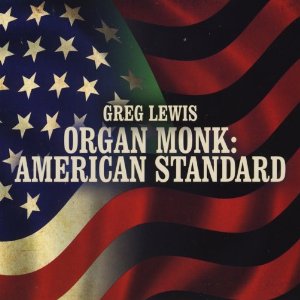 the jazz beyond "jazz" —  a genre very subjectively defined as exciting, enticing, sooo real recorded music to my ears. This list of "Best of 2013" follows from the format critic Francis Davis designed for the NPR Music Jazz Critics' Poll, with one significant difference. 
Francis asks, reasonably enough, that contributors to his poll refrain from voting for albums on which they've labored in some professional capacity. But I'd be remiss not to say I think two of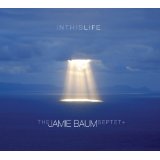 last year's best records were Organ Monk's American Standard and Jamie Baum's In This Life, both of which I wrote on professionally, as well as the "historical" album of Jaki Byard/Tommy Flanagan duets The Magic of Two, the debut of The Puppeteers, and Op Der Schmelze LIve by the quartet of Klaus Kugel, Roberta Picket, Robby Glod and Mark Tokar, Charnett Moffett's The
Bridge and Christian Howes/Richard Galliano's Southern Exposure.  Last year I didn't mentioned Amina Figarova's Twelve in my bests, but I'm not serving readers or listeners if I disqualify a recording I honestly think is rewarding just because I worked on it.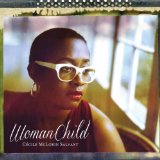 Best vocal album: Cecile McLorin Salvant, Womanchild – Astonishing debut of a fabulous singer – Ms. Salvant is a knowing heir of Ella, Sarah, Billie, Bessie but entirely herself: daring, engaging, dramatic, entertaining. May she have a long career. Aaron Diehl's trio plays precisely perfect support. 
Another excellent debut: Jonathan Finlayson, Moments and the Message – A smart, incisive trumpeter, chops steeled by 16 years of close collaboration with Steve Coleman, and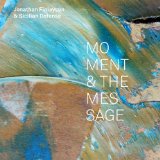 a sound of his own, on original compositions with a tight ensemble that shows "freedom" isn't random, chaotic or unplanned, but rather open to ideas and willing to try hard challenges.
Most intriguing historical album: Miles Davis Quintet, Live in Europe '69: The Bootleg Series vol. 2 – The mercurial trumpeter barnstorming with his never-officially recorded band – Shorter, Corea, Holland, DeJohnette – shifting repertoire and interpretive approach from sophisticated late '60s to explosive early '70s. Three cds and a dvd of a 45-minute concert in Berlin.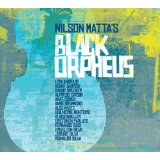 Best "Latin jazz": I dislike this category because its definition is inoperable — what's 'Latin'? and what's not? Nilson Matta's Black Orpheus: The Bossa Nova Tribute is neither Afro-Cuban nor Caribbean; it features Brazilian-American all-stars and associates with personalized new approaches to the unforgettable sambas written by Antonio Carlos Jobim and equally notable Luis Bonfa.

Beyond Category production: The Road To Jajouka, A Benefit Album by The Master Musicians of Jajouka led by Bachir Attar — Guests including Ornette, Zorn, Flea, Laswell, Sirius Quartet, DJ Logic,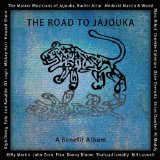 Mickey Hart, Lee Renaldo in new performances and remixes featuring the wild winds, strings and percussion of Morocco's Rif Mountains.

Greatest loss of the year: Lawrence Douglas "Butch" Morris (February 10, 1947 – January 29, 2013). Butch was the father of Conduction, a systematic hand language for directing ensembles of any makeup through spontaneous compositions. He was a cornetist, too, yes — and a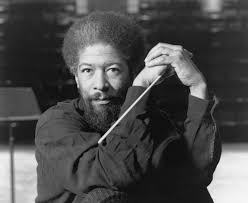 universal charmer, who made everyone he came in contact with feel like a specially valued friend. I'm also sad to learn of the deaths of drummer/composer/Decoding Society leader Ronald Shannon Jackson, venerables Frank Wess, Yusef Lateef, Marian McPartland, Jim Hall and Chico Hamilton, and at the end of Dec '13 too young bassist Dwayne Burno — an admirable player, firm and gentle man.
Best trend: The continuing development of large, heterogenous improvising ensembles, a movement in which Butch Morris was a significant actor, but which also includes Karl Berger's Creative Music Orchestra, Adam Rudolph's Go: Organic Orchestra, David Murray's Blues Big Band, Walter Thompson's Soundpainting orchestra, Bill Horvitz's Expanded Band*, Michele Rosewoman's New Yor-uba* (*see below), the Revive Big Band, J.A. Deane brilliantly conducting a chamber group filled with brass players at Roulette during the Festival of New Trumpet, and ongoing ensembles such as Darcy James Argue's Secret Society, Ryan Truesdell's Gil Evans Project and the Maria Schneider's Orchestra.
Repeated listening favorites:
Amir ElSaffar, Alchemy – High-concept jazz should actually sound good,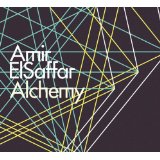 as do these originals by virtuosic, nuanced trumpeter ElSaffar, with dedicated collaboration from pianist John Escreet, tenorist Ole Mathisen, bassist Francois Moutin, drummer Dan Weiss. Infusions of deep Middle Eastern traditions into clear compositions drawing on blues and Blakey-like bebop structures.
Douglas Ewart/Yusef Lateef/Roscoe Mitchell/Adam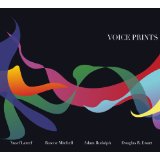 Rudolph, Voice Prints – Ewart is a lesser known hero of the AACM, maybe because he's worked across disciplines as an instillation artist, sculptor, educator and shaman besides (as here) breathing life into winds, reeds, glass didgeridoo, bells. He convened estimable elder reedist Yusef Lateef, ever-probing Roscoe Mitchell and worldly percussionist Adam Rudolph for four comprovisations live from the Walker Museum, Minneapolis. Exploratory improvisation which moves intuitively through mostly quiet, uncharted interactions.
Myra Melford, Life Carries Me This Way –I'm immensely proud of having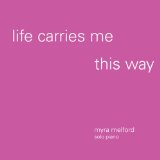 produced pianist Ms. Melford's first recording, the solo One For Now of 1986 on the Nisus cassette label (good luck finding it!). But in 27 years her skills and scope have grown immeasurably. She is committed to full expression through lyrical, dynamic, flowing lyricism.
Michele Rosewoman, New Yor-uba – Pianist Rosewoman has created the masterpiece she's envisioned for 30 years, an extended, loving and fully informed evocation of the Santeria orishas,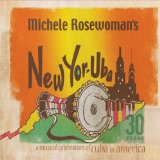 bata drums prominent with her committed jazz octet and a couple of guests. Two discs is a lot of music to absorb, and doubly rewarding.
Other pleasures: drummer Harris Eisenstat's Golden State with flutist Nicole Mitchell, bassoonist Sara Schoenbeck and bassist Mark Dresser. 
Nicole Mitchell, Engraved in the Wind — unaccompanied flute, lots of imagination.
Guitarist Kenny Wessell Quartet, Weights and Measures – Funky yet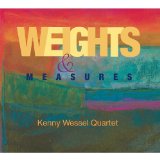 pretty, subtly swinging, harmolodically influenced and tuneful, nice moods.
Bassist/composer Gregg August, Four By Six — Quartet and sextet tracks with coming-up players worth hearing: soprano saxist Sam Newsome, pianist Luis Perdomo, drummers E.J. Strickland and Rudy Royston, tenor saxist JD Allen, alto saxist Yosvany Terry, trumpeter John Bailey.
Guitarist/composer Bill Horvitz Expanded Band, The Long Walk — West Coast large ensemble performs carefully wrought original compositions by farseeing guitarist Bill Horvitz, celebrating his late younger brother Philip. Wayne Horvitz, also a sibling, plays piano. Full of feeling and even wisdom. 
Marty Ehrlich, A Trumpet In The Morning — New York large ensemble takes on an orchestral piece by a brilliant saxophist/composer who (unfortunately) doesn' take any solos here. Or is there one lurking. . .  
More notable reissues: Tito Puente, Quatro — Master timbalest and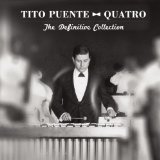 bandleader's lively albums of 1956 – '60, plus out-take and alternates (released late 2012).
Chick Webb and Ella Fitzgerald, Decca Sessions 1934 – '41 — A time capsule, eight cds from the swing orchestra that launched the most beloved of American singers.
Paul Bley Trio, Closer — The flinty, witty pianist, tinkers concisely with melodies by his ex-wife Carla Bley, Annette Peacock and Ornette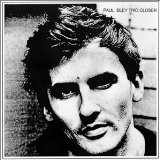 Coleman, accompanied by bassist Steve Swallow and drummer Barry Altschul; from 1965 when this music — spare, ironic, inconclusive — was truly new. From ESP Disk, a label that took enormous chances, many of them still paying off (controversies acknowledged), and continues to do so.  
Art Hodes, I Remember Bessie — Recall or be introduced to Hodes, the raggy Chicago blues pianist who lived through Bessie's era, revisiting it 50 years later.
. . . I still haven't listened to a lot of the 1100-some albums l received for review in  2013, which wasn't an easy year for artists on the commercial margins, overlooked by patrons and philanthropists. Thanks to musicians who stay in pursuit of enlivening, sensuous sound.
howardmandel.com