Two celebratory benefit jazz concerts in New York City this weekend: tonight (11/22) a tribute to alto saxophonist Arthur Blythe featuring his fellow altoist Oliver Lake, poet/cultural critic Amiri
Baraka, tubaist Bob Stewart and guitarists Kelvyn Bell and Vernon Reid, among others at Shapeshifter Lab in Brooklyn; Sunday (11/24) starting at 4 pm a 78th birthday show for trombonist Roswell Rudd at (le) Poisson Rouge, where keyboardist John Medeski, slide-trumpeter Steven Bernstein, singers Bob Dorough and Fay Victor, guitarists Gary Lucas and Rolf Sturm, and Cajun fiddler Michael Doucet (of Beausoleil) plus many more will attest to the honoree's musical breadth. Rudd is expected to play. I don't know that about Blythe.
Black Arthur, as he used to be known, whose plummy tone and bouncy phraseology brightened many recordings from the "neo-gutbucket" school of the 1980s — including those he led himself — is battling Parkinson Disease; proceeds from the $15 ticket charge will help defray his medical expenses, and funds are also being collected online. His most fully realized work may be the vibrant and richly melodic Lenox Avenue Breakdown with flutist James Newton, guitarist James "Blood" Ulmer, drummer Jack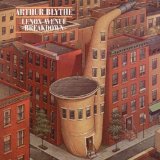 DeJohnette and, yes, tubaist Bob Stewart among his collaborators. He's always sounded only like himself, from his debut with pianist Horace Tapscott (The Giant is Awakened, out-of-print and priced by Amazon at $349.99) through his times with Chico Hamilton, Lester Bowie, Gil Evans, and the World Saxophone Quartet. Blythe's most recent album as a leader,
Rudd, recently  diagnosed with a serious medical problem, might also be described as a neo-gutbucketeer or avant-garde tailgater. Emerging in the 1950s from Eli's Chosen Six,Yale University's Dixieland band and the coterie of experimentalists (including Steve Lacy) who gathered around pianist-composer Herbie Nichols, he's gone on to be a principle of the New York Art Quartet, to play with and arrange for Archie Shepp, to solo on "We Shall Overcome" in Charlie Haden's Music Liberation Orchestra album, and in the  past  decade has created an enormous ouevre, collaborating with musicians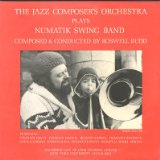 from Mali, Mongolia, Benin and Puerto Rico (the cuatro master Yomo Toro). My favorite of his albums is the Jazz Composers Orchestra Plays Numatik Swing Band, but that's never been issued on cd and is a collectible on vinyl. Rudd's 2013 album, Trombone for Lovers, includes Medeski, Bernstein and Dorough in its cast.
Rudd and Blythe are American artists with scads — scores? hundreds? thousands? — of fans and well-established international reputations. I don't know what health insurance they've  bought over their long, productive careers (Rudd has held teaching positions at Bard College and the University of Maine, and for 30 years assisted musicologist Alan Lomax in his Cantometrics and Global Jukebox projects, so maybe, just maybe, he's received  employee benefits) but their budgets are stretched by their current illnesses. Help them out with donations, and give these musicians a listen. They've both given invaluable gifts of music to the world, be it attuned.