Congrats to Bob Koester, indie owner and producer of Chicago's Delmark Records, on the label's 60th anniversary, which it celebrated over the weekend — and lucky are listeners to jazz beyond jazz for the broad yet niche-like taste that has informed his Quixotic efforts from the start.
Not that I was there in 1953. No — I discovered Koester's Jazz Record Mart (the old location on Grand Ave.) the day after Christmas 1967, becoming quickly, completely absorbed in the vast, vivid, unexpected worlds of music and culture the tiny shop seemed to open into, and I hung out there constantly, even racking up one post-college year of clerking there circa 1972.
It was a narrow, dusty place between a currency exchange and a steam-table restaurant for down-on-their-luckers, but absolutely the center of info on who was playing where and when in Chi environs — we used to advance that info weekly to the newspapers' listings writers. Stacks of 78s sat there priced at a dime or a dollar; musicians associated with Delmark such as Jimmy Dawkins, Big Joe Williams and Junior Wells, as well as those passing through town including Rahsaan Roland Kirk, Betty Carter and Dave Holland used to visit, too.
Those five years gave me plenty of time to soak up the pleasures, rare and often obscure, of the Delmark catalog in the significant developmental phase during which it grew unlike any other jazz record venture before or since. This is no small thing, since at the time jazz and blues were recorded and issued (on vinyl lps) by labels including Arhoolie, Argo, Arista, Atco, Atlantic, Beehive, Bet-Car, Biograph, Black Jazz, Black Saint, Blue Note, BYG-Actuel, Cadet, Capitol, Catalyst, Chess, Chiaroscuro, Columbia Records, Concord, Creative World, CTI, ECM, Elektra, Embryo, ESP-disk, Chess, Fantasy, Flying Dutchman, Fontana, GNP Crescendo, Groove Merchant, JCOA, Impulse!, Mainstream, Milestone, MPS, Muse, Nessa, Onyx, Palo Alto, Pablo, Perception, Philly Jazz, Prestige, RCA, Riverside, Roulette, Sackville, Saturn, Solid State, Spivey, Steeplechase, Strata-East, Takoma, Testament, Theresa, Vanguard, Vee-Jay, Verve, Warner Bros., World Pacific, Xanadu, Yazoo, and a lots of others, even more obscure.
Obscurity has never fazed but evidently always fascinates Koester, a font of exacting, detailed (not to say  "trivial") information about the arcane histories of American recording labels prior to (but many as independent as) his own. In conversation he likely without cue to  bring up some long out-of-print title from some short-lived firm with mostly regional distribution half a century ago, a trait that accounts for his having been able to acquire and reissue masters once owned by the imprints Apollo, Euphonic Sounds and United.
As long as I've known him, Bob has been a man of strong and catholic tastes, but he's not an elitist or an esthete. His personal preferences have always been for traditional jazz and rough-hewn Delta post WWII blues — yet under his supervision the first works of the Association for the Advancement of Creative Musicians were rec0rded, Sun Ra's earliest big-bop band albums were distributed, Junior Wells with "Friendly Chap" as well as Magic Sam and Otis Rush shaped the sound of  electric rock-soul blues.
Whenever Delmark Records is mentioned, Wells' classic Hoodoo Man Blues comes up, with good reason.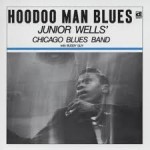 I love that record's spare, taut, self-restrained hipness. And then there's Sound, Roscoe Mitchell's unprecedented, still astonishing debut and the first release
by musicians from the AACM. But there are other classics on Delmark you ought to know about, including at least two of Wells' other  albums: South Side Blues Jam, which features terrific accompaniment by pianist Otis Spann, and On Tap, a tightknit production with snap, crackle and pop. Here are some further (by no means all) Delmark standouts:
The Dirty Dozens, by Speckled Red — "You got the right string but the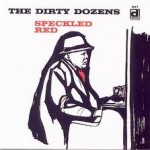 wrong yo-yo," murmurs the solo pianist/singer who bounces through one of the most ringing, upbeat barrelhouse 'n' boogie programs I've heard — the first Delmark release.
Sound, Roscoe Mitchell — The first recording issued by an AACM cast, saxophonist/composer Mitchell's structural originality, confusions of scale through sensitivity to dynamics and mordant humor already fully formed.
Song For, Joseph Jarman — Saxophonist/composer and poet Jarman soon joined Mitchell in the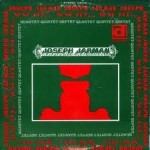 Art Ensemble of Chicago, but here performs with the sole document of tenorist Fred Anderson's young quartet. All the AACM records are very different: Song For is fiercely expressionistic.
Three Compositions of the New Jazz, by Anthony Braxton — Cerebral, mysterious and penetrating, the "three compositions" for Braxton's alto,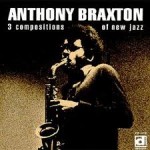 Wadada Leo Smith's dark trumpet and Leroy Jenkins' astringent violin (with Muhal Richard Abrams on one track) go where no jazz went before.
Things to Come From Those Now Gone, Muhal Richard Abrams — Abrams' third Delmark album demonstrates his unusual tunefulness with a broad range of rarely heard collaborators such as tenor saxophonist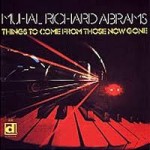 Edwin Daugherty and 
vibist Emmanuel Cranshaw.
Humility in the Light of the Beholder, Kalaparusha Maurice McIntyre —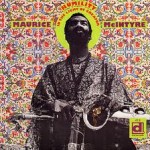 The saxophonist/clarinetist's debut takes Pharoah Sanders' quasi-pantheistic spiritualism  several steps further, into and out of chaos and lyricism.
Hawk Squat! by J.B. Hutto and the Hawks — Fans of Little Ed and the Imperials, start here for a gritty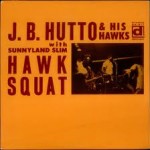 yet fun-filled, non-stop show; guitarist-shouter J.B, Ed's uncle, tears up the house.
Cold Day in Hell by Otis Rush — The extended title track is a rare example of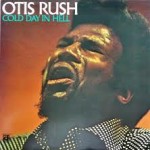 an electric bluesman
revealing his personal torments and playing some killer guitar in pursuit of art. It's Rush's most committed performance.
West Side Soul/Black Magic by Magic Sam — The two full studio albums by a golden voiced crooner who transformed blues basics into irresistible party songs.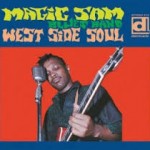 Feel Like Blowing My Horn by Roosevelt Sykes — The pianist with horns, bass and drums puts raucous blues in a setting between

rough swing and roots of r&m. He hollers funny rhymes, too.
The Legend of Sleepy John Estes — Mournful solo playing and singing by an indomitable old man, rediscovered decades after his first flowering. As blue as one can get.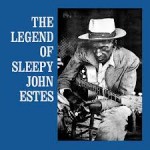 Archie Shepp and the New York Contemporary Five — With pocket trumpeter Don Cherry and alto saxist John Tchicai sharing the frontline, the Five dig into Ornette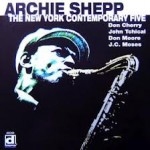 Coleman's boisterous "When Will the Blue Leave?" and five other pieces showing a range of strong early '60s ideas.
All for Business by Jimmy Dawkins — In his debut album, bluesman Dawkins was dry almost to the point of bitter — his words bite, his guitar stings.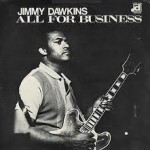 Sweet Home Chicago — The outstanding introduction of guitarist-singer-songwriter Luther Allison, a taste of Magic Sam and tenor saxist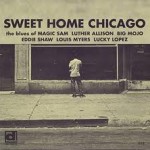 Eddie Shaw nailing a gruff wail —  lyrical, without pretense, honest urban blues.
What's made Delmark so special is that Koester has never been about making money (though if it were to happen, he wouldn't spurn it) and has exhibited no agenda other than to capture the boldest performances by Chicago's genuine local geniuses, paying scant attention to conventions or niceties of style. Since I worked at the JRM, Delmark has done well by cutting edge and emergent jazz players including Nicole Mitchell, Rob Mazurek, Jason Adasiewicz, Eric Alexander, Ernest Dawkins, Kahil El Zabar (for whom I've written liner notes), Brad Goode, Jeff Parker and Josh Berman, among others — blues people Lurrie Bell, Big Time Sarah, Dave Stryker, Tail Dragger and Willie Kent. Despite modest marketing and promotion, the label has succeeded in establishing international reputations for many of its artists and helped sustain the thriving local scene. Delmark's secret is the integrity implicit in its every release. Long may the label live.