Low ad revenue for CityArts-New York has brought an end to the twice-monthly column on jazz and related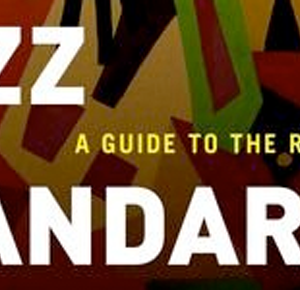 music I've written since its first issue in March 2009.
Indeed, CityArts, originally trumpeted as "New York's review of culture"  and under film critic Armond White's editorship heralded as "Bringing thinking back to the arts," has been significant downsized. Rather than publishing as a free, free-standing slick-covered oversized-tabloid 20 times a year, it will continue as an insert in publisher Manhattan Media's other newspapers, with a banner reading "CityArts" over a special feature each week. The website and archives remain accessible, too. I've been invited to suggest story ideas, but advised that my contributions would be compensated at "a much reduced fee." Since CityArts payments were fair but at essentially the same level as I was paid by the Village Voice starting in 1982, a much-reduced fee" isn't much of a motivation, although I very much enjoy having a local outlet for my writings on the local scene.
Since my first journalistic job, at the Chicago Daily News, ended with the death in 1978 of that highly regarded metropolitan daily, I've learned to take publications' closings in stride. It's unfortunate for readers, writers, publishers and advertisers, too, to lose a platform for the exchange of information, but we're living through a media revolution and the shakeout continues, with no current survivors guaranteed that their efforts will endure.
I myself continue, writing for this blog and for other publications on a per-assignment basis until a better offer comes along. I'm also writing liner notes (right now for a powerful cd by violinist Christian Howes with accordionist Richard Galliano, pianist Josh Nelson, bassist Scott Colley and drummer Lewis Nash, and a live improvised concert by drummer Klaus Kugel with pianist Roberta Piket, reeds player Roby Glod and bassist Mark Tokar), brief bits for JJANews.org, teaching "Writing about the Arts" and "Roots of American Music" at New York University, producing an arts segment on Morton Subotnick for National Public Radio. So readers — don't despair! Keep an eye on this space and I'll tell you where else to find my journalism: Currently, in the September issue of DownBeat (article about James Blood Ulmer and the David Murray Blues Big Band), the Ukranian magazine Counterpoint and in the music issue of The Rake (for which I wrote about John Coltrane-Johnny Hartman, a classic that is now 50 years old). Maybe a book in the not-so-distant future, too. . . .Of course, if a publication seeks a jazz columnist, my services are available.