The National Endowment of the Arts, formally inducting its 30th class of  "Jazz Masters" with a concert at Jazz at Lincoln Center January 10 2012 that is being webcast live on WBGO Jazz 88.3FM  and SiriusXM Satellite Radio's Real Jazz Channel XM67, (starting at 7:30 pm ET) has announced that Jazz Masters will again be named and receive honoraria of $25,000 in 2013.
Although this blog reported last February that the NEA 2012 budget had cut out the Jazz Masters program, as well as awards for American Folk Heritage and Opera artists, "the program will continue awarding $25,000 fellowships annually," public affairs specialist Sally Gifford responded to our query via e-mail. In July (2011), also as reported here,  the House Budget Committee directed the NEA to restore funding for the Jazz Masters and the Folk Heritage initiatives — though not the opera grant. However, there has been no public announcement of that directive being implemented until now. "Details about the 2013 NEA Jazz Masters celebration will be posted on arts.gov as soon as they are available," Ms. Gifford's email continued.
Including the 2012 inductees —
bassist Charlie Haden, drummer Jack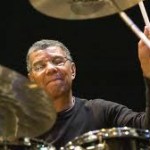 DeJohnette, vocalist Sheila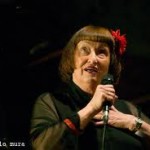 Jordan,  trumpeter Jimmy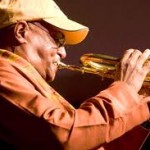 Owens and saxophonist Von Freeman
— the NEA has endorsed 124 jazz musicians and activist-supporters as genuine "Jazz Masters."
Masters are nominated by the general public, but selected by a small panel of experts convened by the NEA. Most recently, Jazz Masters designations and the financial gift have been by some monetary support for their tours and educational activities.
Jazz Masters are profiled with brief videos and audio interviews produced and posted by the NEA.
My favorites of the new classes' recordings:
Charlie Haden: Closeness Duets (w/ Ornette Coleman, Alice Coltrane, Keith Jarrett,  Paul Motian); Liberation Music Orchestra (little big group agit-prop! thanks to Carla Bley et al)
Von Freeman: Have No Fear (just the way he sounded, brimming),  Lester Leaps In (classic Chicago cast: pianist Jodie Christian, bassist Eddie de Haas, drfummer Wilbur Campbell);
Sheila Jordan: Portrait of Sheila (1963, early flowering of her genius)  Jazz Child , my how she's grown!
Jack DeJohnette New Directions (w/ Lester Bowie, John Abercrombie, Eddie Gomez); Song X (Pat Metheny with Ornette Coleman), The Blessing (with Gonzalo Rubalcaba and Charlie Haden)
Jimmy Owens: Jimmy Owens (1976, when he was baaaad),  One More – Music of Thad Jones (all star small group, great arrangements of swell tunes, warm tribute, 2005)