Swing Journal, the magazine promoting American jazz in Japan since the end of WWII, ceases publication with its June issue. According to editor-in-chief Takafumi Mimori, "We will make efforts to revive it somehow," but the monthly publication known for its photography, articles by U.S. as well as Japanese commentators and previously robust support from electronics firms and instrument manufacturers has suffered a serious decline of advertising revenue.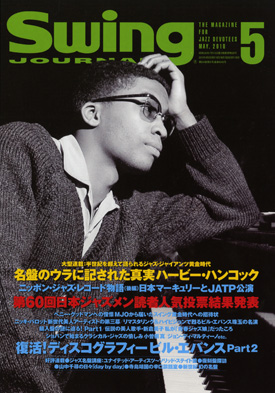 Publishing text exclusively in Japanese (though here is a table of contents in English) and available outside Japan by subscription that currently costs $176.22 (postage included) in the U.S., Swing Journal's international reputation has been based in large part on its photo spreads (here's a sampling of its covers, typically drawn from photo shoots generously displayed on inside pages). It has been substantially responsible for promoting jazz modernists including Miles Davis, Chet Baker, Art Blakey, Oscar Peterson, John Coltrane, Elvin Jones, Herbie Hancock, Ron Carter and Dave Sanborn to star-status in Japan.
That country's enthusiasm for American 20th century music has launched myriad Tokyo jazz coffee shops, several important record labels, jazz festivals, American musicians touring the Far East, a well-heeled community of record and ephemera collectors and the rise of several generations of Japanese jazz musicians who have also established themselves in the U.S. and Europe. Jazz journalists such as Ira Gitler, Bill Milkowski and — full disclosure — me, too, have been commissioned to write for
Swing Journal
over the decades; many jazz photographers also found the magazine eager for their work.
Saxophonist Sadao Watanabe, trumpeters Terumasa Hino, Tiger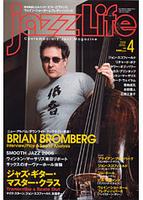 Okoshi and Shinzu Ono, pianists Makoto Ozone, Hiromi and Yosuke Yamashita and the fusion band Hiroshima are among the Japanese musicians Swing Journal has covered in depth. The magazine also inspired like-minded publications: Jazz Life, another Japanese monthly with a similar format, continues publication, at least for now.
howardmandel.com
Subscribe by Email |
Subscribe by RSS |
Follow on Twitter
All JBJ posts |