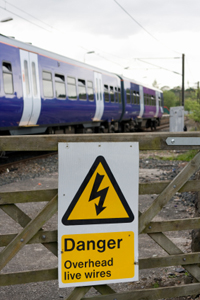 By Molly Sheridan
As happens sometimes when traveling via Amtrak, I had a frustrating experience at the ticket window last Monday. Several things Tara Hunt outlines in The Wuffie Factor triggered ideas I wanted to apply to the arts, but I was so inspired by her discussion of harnessing the power of user feedback to improve pretty much everything, I decided to try out my newly gained knowledge and email Amtrak's customer service. How would this effect everyone's whuffie? Well, let's see how it goes.
When I had a problem at the reservation desk, the service representative I got on the phone told me to complete my travel and then contact customer service, so first thing Tuesday morning I emailed them this (you can skip this part if you don't care about the details):
Subject: Travel Feedback

Dear Amtrak,

Yesterday, I was scheduled to travel from New York to Baltimore, the second leg of a round trip ticket. When I decided to return to Baltimore early, I checked the Amtrak website to make sure a ticket for an earlier train was available at the same price, but as I knew I would have to see a station agent in less than an hour to exchange my already printed return ticket, I did not then also *call* to reserve a new ticket. (Because machines automatically print both tickets, I already had the second one and could not change my reservation online.) When I got to the window, the station agent informed me that the price had gone up $25 and that there was nothing she could do about it. This system makes no sense.

I would advise correcting the machines to print only one trip ticket at a time to make reservation changes less complex and time consuming for customers and Amtrak staff.

I would appreciate a fare refund on my return trip equal to the last-minute fare increase.

Thank you for your consideration,
Molly Sheridan
I thought this was a pretty fair request. I offered a suggestion on how to improve the experience, rather than just bitching, and–just like my father taught me–I asked clearly and politely for what I wanted to redress the situation.
About an hour later, I received this reply.
Thank you for contacting us.

Unfortunately, we cannot refund the difference between the two fares. All fares are subject to what is available at the time the actual reservation is made.

Please note that you can always book your departure and return trips under two separate reservation numbers. This way you would only need to print one ticket at a time.

I hope this information is helpful.
Seriously, it ended with "I hope this information is helpful"–as if I couldn't have come up with those answers on my own. I mean, I didn't honestly expect that they would refund the ticket difference or change the machines just because I made the suggestion, but this cool, generic response kind of stunned me, and I wasn't expecting how irritated it made me. I have endured countless train delays and interactions with several nasty train staffers, sat through hours of engine failure, and was once a passenger on an Amtrak train that struck a truck and then sat in dark chaos for more than an hour just 10 minutes outside of Baltimore. Still, I continued to ride. By the time I actually complained, I had a stockpile of hostility pent up. They couldn't have known that, of course, but it was enlightening to me to think about in terms of all kinds of interactions of this nature.
For me, this illustrated just how right Hunt is in her analysis of responding to customer feedback in today's online marketplace. When you try and open a line of communication and you get the distinct impression no one is listening to you, as a customer or audience member, right or wrong, I can see why it would take a great deal to fix the relationship. Now, it's personal. Maybe everything is.
This got me thinking about how I make and respond to suggestions in the cultural community. Do I slam doors, even when I don't mean to? Where can I and where should I be going for feedback about how I can do my work better and encourage others? I know that there are artists and arts organization that get nervous around issues of transparency because they don't want to demystify the art to the point that it's no longer the magical experience audiences have previously enjoyed. But I think there's a pretty significant line between enjoying relationships with the people themselves and deflating the art itself through TMI. And open lines of communication bind us together at a time when audience building is often what we claim is our first priority.