In this photo essay, Jane Wegscheider reflects on her non-human community and explores how her connection to her garden affects how she interacts with her human community.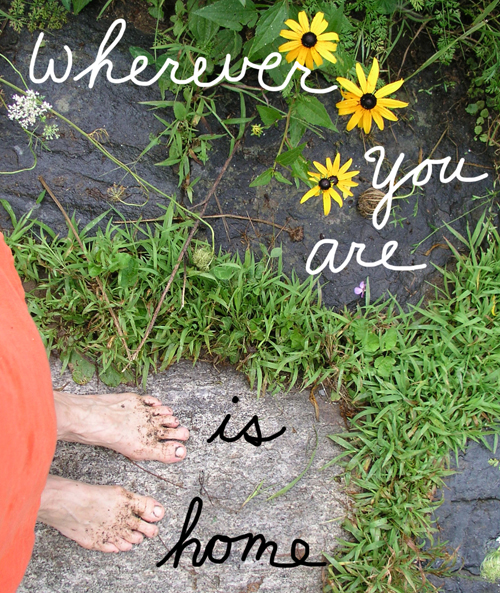 My community begins with the earth, by which I mean: dirt, soil, the varied browns that I dig into, walk in, watch things grow out of. What I think of as my community begins [quite physically] in the place I call home.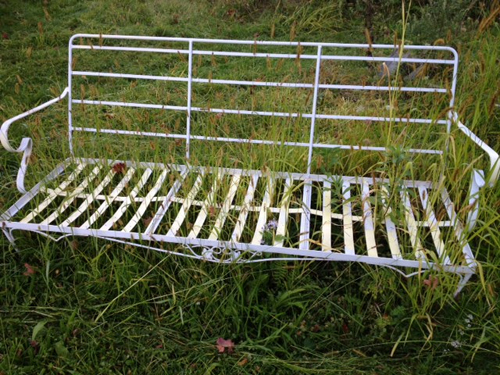 There are different grasses, early flowering perennials, phlox taking over, invasive species everywhere, straggly strawberry plants in a weedy bed still yielding a handful of berries every morning, and tiny one-inch peaches with fuzz glowing iridescent.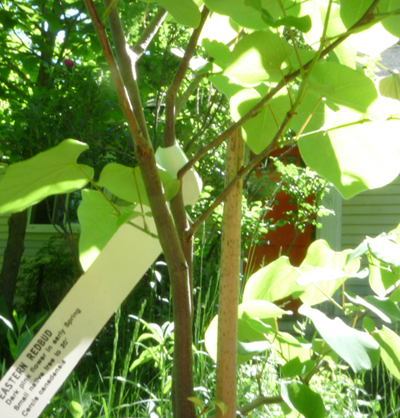 The bright pink rugosa roses are near the eastern redbud I planted two weeks ago, across from the volunteer crabapple and native bigleaf magnolia that shade the long, too-straight, stone path to my cadmium-red-light door. The evergreens are losing their "ever", getting sick because of too warm winters or invasive pests or vines that have multiplied exponentially in the last years.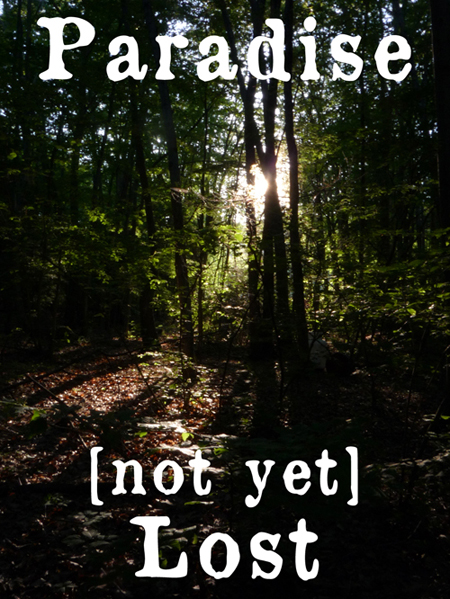 I planted some of these non-human community members and some arrived mysteriously, like the oak that everyone says is too close to the house, or the star magnolia whose mama lives across the street.
This half-acre, unkempt garden is a haven for wildlife. Birds, bats, opossum, skunk, squirrels, chipmunks, snakes, deer and even bears live in or visit this garden; reminding me that I am also a guest here…and there are so many things I don't know about this community.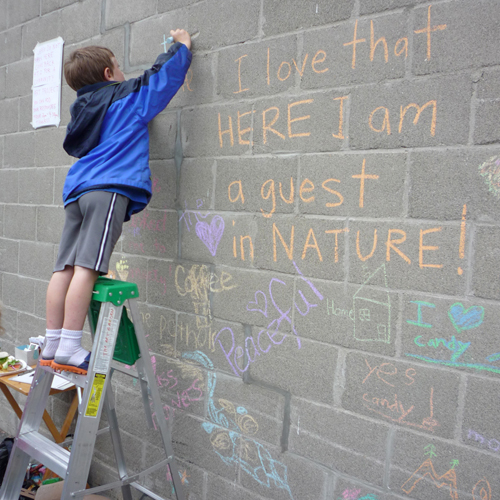 I try to spend time every morning and every evening here: to sit, listen, observe, and feel myself planted…and hopefully not "invasive." It has taken me years not to automatically think about maintenance and control; or when I do, to allow those thoughts to co-exist with the gift of being present to what is.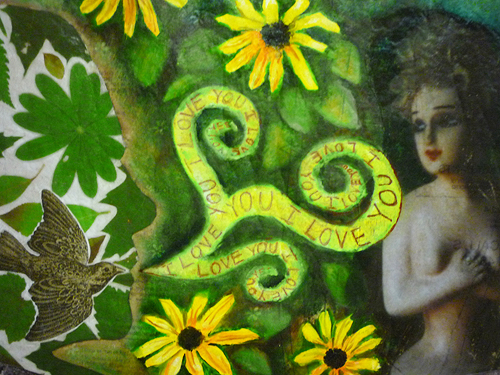 The words "nature" or "environment", even "landscape", are terms that can make what I'm describing here as "community" something "other", which is why I've written this reflection. Being part of any community requires humility and close attention to my own judgements. I hope that how I am with my human community (neighbors, friends, acquaintances, local and regional residents, visitors) … at The Art Garden, in my neighborhood, town, surrounding region, and in this cohort…reflects some of what I have learned (and experienced) in the little bit of paradise I have the privilege to live within.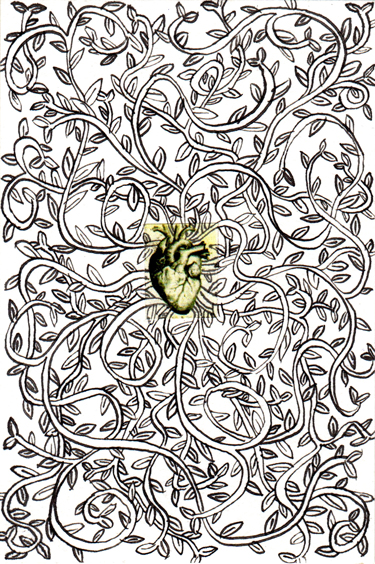 Some things [and people] are easier to love than others. As an artist, I am an observer and a shaper…with ideas and visions rooted in my own perspective; what I know, and often, what I don't. Working within community requires an open mind and heart; something I try to cultivate in my garden through an active presence, full of wonder and gratitude.