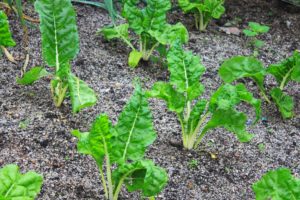 Let it be known that my initial response to this prompt detailed the intertwining life stories of the colorful personalities who lived within my grandmother's nursing home. In Prairie Home Companion style, I waxed poetic about the antiquated charm of her slowly-disintegrating small town in northern Pennsylvania, and how my grandmother's kitchen table served as a "home base" for so many members of her community. When my grandmother's twinkly eyes and warm, welcoming disposition disappeared along with her memories due to the onset of dementia, I realized for the first time why she always insisted on taking me along on visits to the doily-decorated homes of her town's elderly residents. My grandmother not only planted and nurtured her own roots, but she also made the extra effort to water the entire garden. She taught me through example.
I scrapped that nostalgic tribute blog because, having grown up in the "liberal belt" of mid-Missouri, I always considered myself an outside visitor to that Pennsylvania town from which so many generations of my family derived. I love that particular community, but it is not mine. So, I opted to look inward instead. I delved into writing about my hometown's tight-knit theater community that embraced me during my awkward formative years, and then nixed that topic in favor of drawing permanent marker portraits of my lifelong friends (a noble effort which turned out unfit for public viewing). I returned to my computer to explore the awful, hollow feeling of not belonging anywhere at all, like when a bad relationship left me isolated from my friends and family during the two years that I lived in Chicago. That sobering exercise solidified how lucky I have been to belong, and have belonged, to the many communities that positively shaped my life. But what about my current community, which I chose for myself after moving to Los Angeles almost a decade ago?
My former boss and mentor encouraged me to move to this urban hub of entertainment in order to pursue a more sustainable career in casting. After a quick March visit to the turquoise beaches of this sunny, citrus tree-lined city, I knew I could easily live without another car-less, bitter-gray winter but I feared leaving the rich, cutting edge theater scene of Chicago. Upon arriving, I found myself genuinely welcomed by my fellow Los Angeles-based alumnae of Stephens College, a small women's college in Missouri, and immediately felt a sense of family.  This special college instills in its students the exponential power of investing in women, and my Stephens community in Los Angeles proves this in action. From Stephens' recent grads to 90-something-year-old alums, I had entered into a lifelong sisterhood on which I could rely for pretty much anything. Although I truly value the deep friendships that I have made within the casting and entertainment fields out here, I still reach out to my Los Angeles-based Stephens sisters when I yearn for that feeling of home. We communicate daily, meet up regularly, and compete annually to make the most delicious pie – these authentic connections make trekking across this expansive city in the thick of traffic worth it. The supportive, "pay it forward" attitude of Stephens inspired me to look for other ways to help others in my community.
Over the past seven years, I've mentored the most incredible "Little Sister" through the Big Brothers/Big Sisters program. This sensitive, thoughtful and quirky kid became the roots that planted me firmly in Los Angeles, and together we have spent countless hours daydreaming about her future as a writer/brain surgeon/cinematographer. Knowing that she will graduate from high school next year, I feel an urgency to ensure that our Los Angeles garden has been sufficiently watered (symbolically AND literally, thanks to the SoCal drought), so that she can continue to grow and thrive upon entering adulthood.
I decided to establish a group of diverse, female-identifying artists who share my passion about generating new works about issues that affect women within our Los Angeles community. By collaborating to write an original play inspired by interviews, I hope to provide opportunities for women to fill leadership and creative positions in the arts, while also offering a public platform for the myriad stories of the women in my community. Our first project explores the problem of sexual assault within the Los Angeles college community because I dream that my Little Sister will enter into a safe, equal, and accessible college environment. In the same way that I strive to emulate my grandmother's legacy of enriching her community, I know that my Little Sister will someday embrace the power of her own unique, important voice and pass her positive energy along in the direction of helping others. In that spirit, I define "community" as a support system, like a flower garden, made stronger and more beautiful only by the ongoing efforts of those who choose to nurture and invest in it.