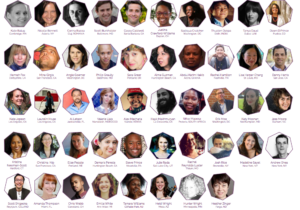 It seems we've been here before. Yes, it is true, we've asked this question to Creative Community Fellows and many others throughout the years. This conversation is not new, but it is one that is still happening and one that is radically personal, yet shared.
Take a look this chorus from our first cohort of Creative Community Fellows. Fellows hosted conversations with one another and contributed their perspectives on what community means to them.
Some things sound familiar from our blog posts this week: commonalities, location, shared experience, and shared passion.
What does community mean to you?