I created a graphic about how my values, work and every-day decision making coalesce.
As I was doodling, I was thinking about Toni Cade Bambara's prolific words:
"As a cultural worker who belongs to an oppressed people my job is to make revolution irresistible…But I think for any artist your job is determined by the community you're identifying with."
She doesn't explicitly mention values here but we typically share them with the communities we are a part of.  At the macro and micro level, these relationships are constant feedback loops. My values are refined and activated by the communities I am a part of; in turn, these communities are always changing (as all things do), putting my values to the test. 
From the organizations I choose to lead and serve, to the way I facilitate meetings, my values are there. And just like the salt in the stew, they cannot be separated. I don't want them to be.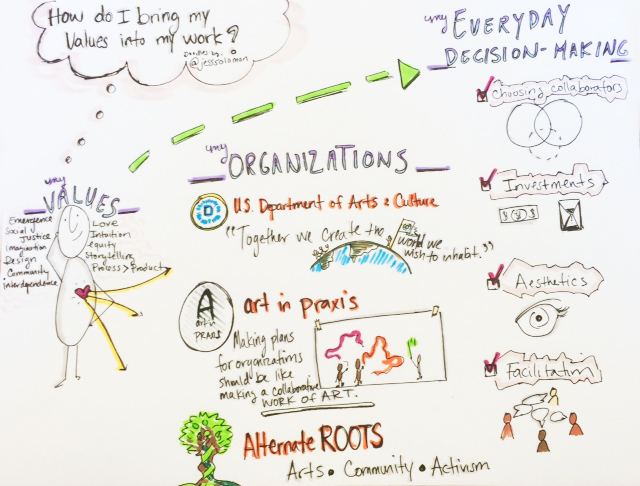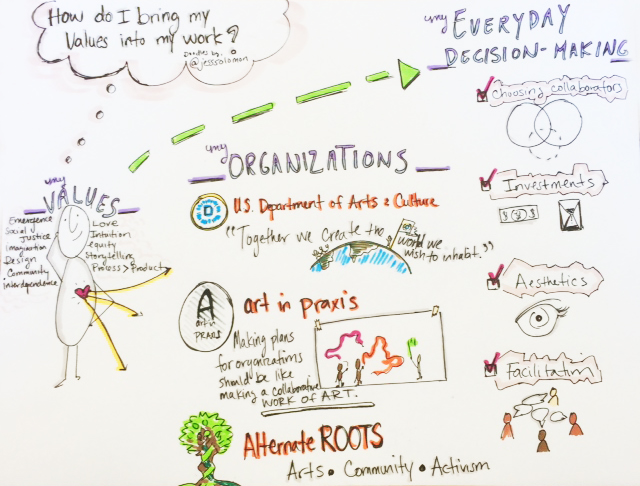 Share your own reflection in the comments section or at #ValuesNas.