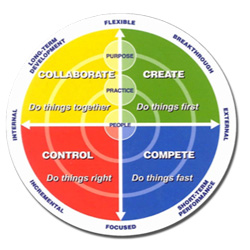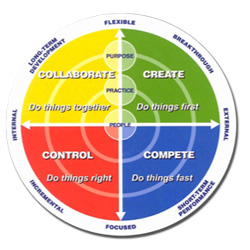 The Competing Values Framework is one of the best tools that allows organizations to assess their internal culture. You can have each staff or team member share the current and preferred values of the organization, analyzing where "competing values" fall. This exercise gives employees buy-in and provides space for the sharing of organizational and personal core values.
Check out our original post on the Competing Values Framework that appeared on Field Notes in December 2012. You can see what we learned by completing the exercise internally and hear from Dallas Shelby and Russell Willis Taylor about their experience using the framework.
Have you used the Competing Values Framework? What was the process like? Tell us in the comments section or at #ValuesNAS.