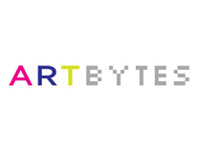 For centuries, museums have been places folks go to see important stuff. (Museums are full of stuff.) That stuff has always been carefully chosen by experts – folks with information – in the museum. (Museums are also full of experts.) Digital technology has made information readily available to folks outside of museums. Now, not only can folks see stuff online, but they also consider themselves experts.
What's a museum to do?
I went to Baltimore to talk with Dr. Gary Vikan, director of the Walters Art Museum and the museum's manager of web and social media, Dylan Kinnett, about just that. Their answer? Look to the technology sector.
The Walters Art Museum is renowned for its wide-ranging collection of art, from pre-dynastic Egypt to 20th-century Europe. A substantial number of these works were the collection of two 19th and 20th century railroad tycoons – William and Henry Walters – a father and son who shared not only a passion for art but also a firm belief that art can teach and enrich lives. And, they wanted to share that art with the public.
Today, the Walters has over 35,000 objects, more than 10,000 of which are available on their website. They have also shared this information with other sites like the Google Art Project and Wikipedia (where at last count the Walters' works were getting 4 million views a month). Access to all of this "stuff" (including general admission to the museum) is free.
So, how did this institution whose model is still largely about long-term planning and execution of big exhibitions take a page from (and seek the help of) the tech sector? They hosted Art Bytes, a hackathon that invited folks from the region's technology and creative communities to the museum for a weekend to work together to build programs and applications inspired by art or to address specific challenges faced by museums.
It worked like this: on Friday evening, the staff presented specific challenges – from how to use technology to experience a collection to the virtual access of the archives – to the participants. Over the course of the weekend, technologists, innovators, scholars and artists coalesced into teams in the Walters' sculpture court to design and develop their solutions. Participants had access to the museum's galleries for inspiration throughout the weekend. On Sunday afternoon, leaders of the technology and innovation communities judged the team entries and award $5,000 in prize money.
As you might imagine, there was some apprehension at the museum. As Vikan laid it out, "We had to walk ourselves through this idea that we were going to turn this museum over essentially as a public space… and not only would we turn it over as a public space, we're going to turn it over as a place that needed fixing." And, while admitting this kind of imperfection is not always easy for any kind of nonprofit, the beauty of the event was that the participants were in control of the event. They ultimately identified which problems they would solve or which opportunities they would seize. They designed the solutions.
In the end, the event was hugely successful. The Walters walked away with several concrete ideas for improving access to their artwork as well as providing context and new ways to bring to life the works on display. But, they also walked away having learned from stepping outside of their comfort zone – into a less familiar decision-making process and a much more open environment. Vikan noted that they now have something to measure future projects against. Their goal is to not only use this information to create other events like Art Bytes, but to do everything a little differently.
That brings me back to the Walterses – William and Henry. They came up quite a bit in my conversation with Vikan. (We were, after all, sitting in what was once the master bedroom of Walters family.) I can see why it's hard to talk about the future of the Walters Art Museum without talking about its past. The commitment of William and Henry Walters, to art as a public good, is still at the heart of what drives the museum at all levels. In Dylan Kinnett's words, "Our mission is to bring art and people together, not in this room or on that floor but in general."
William and Henry Walters brought the world to Baltimore through art. They saw this as their duty as citizens of that city. Vikan sees it this way, "For us to compete, for us to have an identity, for us to sustain ourselves we need to be a citizen of the world as well as a citizen of Baltimore and the digital asset piece is a huge part of that." The more things change, the more they stay the same.
So, how does an organization take on this level of openness and engagement and embrace a digital strategy? The Walters might not have been seen as an obvious place to find this kind of innovation. It is after all a museum – a museum with over 100 years of history, led by a man who has been at the institution for nearly 30 years. But, they are championing this approach and it all starts, according to Vikan, with these questions:
Are you prepared to give up leadership and authority to your staff, with the empowerment necessary to conceive and execute even on the strategic level?
Are you prepared to fail and allow those on your staff to fail, to acknowledge and even embrace these failures, to learn from them and to share that learning with your "competitors?"
Are you prepared to allow those outside your organization to identify your chronic failures, to empower them to find their own solutions and to work with them to make those solutions real?
Are you prepared to "get out of the way," recognizing that you are a public servant and that those "things" (assets) with which you work on a daily basis (both hard assets and human talent) belong to the public you are charged to serve?
Are you prepared to put the public good above the preservation of your own job and even the sustainability of your own institution? Are you prepared to participate in the radical transformation and even the dissolution of your own institution, for the greater pubic good?
What do you think about this approach and these questions? Let us know in the comments below.
To see more about the Art Bytes event and its impact on the Walters' internal culture, watch this video case story.