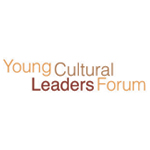 The experience of being in a place for five days with an amazingly diverse and talented group of individuals through the Salzburg Global Forum for Young Cultural Leaders has left me completely changed. I have to admit that all the conversations that took place floated and tumbled around my head when I was there, and I kept struggling with what this meant for me in my day-to-day reality. As an arts administrator working with education and community partnerships, and specifically advocating for engagement with the most at-risk, I tried to flesh out these concepts into concrete action steps to generate genuine change and growth. I am keenly aware that the work I do for the theatre has the potential to impact lives.
Upon returning, I instantly noticed the conversations that I had at the Seminar were seeping into my work. I began to examine my community and I was forced with the tough task of trying to define said community. In Los Angeles, we have the opportunity to live in a true melting pot of cultures and backgrounds. "Diversity" is a word that we use often when talking about LA, but now I wondered: What does diversity mean? And how do we want to define diversity as it relates to our work? How can we begin to play a role in the larger conversation with everyone that comes in touch with our theatres? How do we talk about our work in the theatre in a way that makes it more accessible? How can we encourage dialogue between communities and create transformation through art?
In my field, there is an urgent need to develop a sense of cultural fluency with those we are currently serving and those we aspire to serve. We need to be better at asking questions, being authentic, and practicing service leadership. I had a very deep connection with one of the questions that we unpacked at the Seminar: "How can arts organizations work in a participatory capacity with their communities rather than simply for their communities?" I also struggle with how, or if, larger institutions like the one for which I work can begin to incorporate cultural values into our planning. The work I do daily involves reaching out to the youth and to the community. In order to be most effective in our work our organization also needs to stop and ask itself: "Once we get those youth and community members in our theatres and in our programs, are we making a space to which they will relate, where they will feel safe, and in which they see reflections of themselves?"
One of our presenters, Mulenga Kapwepwe, challenged us by saying, "Participation is a mission, not a marketing strategy." I know full well that this statement rings true for the institution for which I work. It also resonated with me on a personal level. It led me to re-evaluate my core values—as a queer person of color—and how those values manifest in my daily work. I wondered how I could use my personal life to advocate for those issues that I hold dear. I dream of a future where I can take a leading role in helping a young person struggling to find their way.
The main thing that I will take away from this experience is the idea of ownership. Ownership for me means holding true to my own ideas and goals as a way to be an agent of change in all my daily practices. In my working group, we tasked each other with determining what it means for each of us to be individual cultural leaders. I ask you do the same—what does it mean for you to be cultural leader? My name is Patricia Garza and I am a cultural leader because I am committed to making a difference by working with young people on developing who they are and helping unlock their potential to contribute to the world around them. I share this in hopes of inspiring you to look inward and claim whatever label for yourself that you choose. I always knew, and I have been committed to, the idea that that my work was important, but I did not understand how each one of us, in our own way, is a cultural leader. In this world, each of us has a place— each of us has a responsibility—to contribute to furthering the impact of the arts. That is the legacy that we will leave behind.