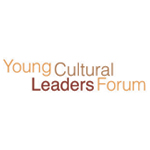 Editor's Note: This is one of a series of posts from guest bloggers discussing topics from this week's Salzburg Global Forum for Young Cultural Leaders. Leaders from around the world are coming together to discuss issues that are critically important to the cultural sector − how do we create and articulate our value, what is global and what is local today and what is the role of arts organizations in society.
Forget articulating your value. Forget arguing your value. Forget selling, convincing, elevator speeching, messaging, advocating. At least for a minute.
Think about the things you value most. Your family? Your faith? Your community?
How about the things you love and that make your life better? good food? a special place? a sports team? your alma mater?
You don't value those things because someone convinced you to value them. You value them because you experienced them. Because they entered your life and you fell in love. You may have read books or heard compelling speakers about the value of local food, or the importance of green space, or the benefits of time with loved ones. And that may have reinforced or informed your commitment to those things, but it didn't cause it.
So. If we want people to value what we do for its intrinsic benefits; for its soul-touching, world-changing, humanity-linking abilities? And if we want people to value what we do for its practical, tangible-development-attracting, innovation-sparking, quality-of-life-making benefits? We just have to be valuable. I know it sounds simplistic, but I think we need to start, not by assuming that what we do has value and it's just a matter of convincing people, but by really examining our value.
First, make sure you love it.
We have to make sure that what we're offering is valuable to us. That we're offering up transcendent experiences, that our heart and our guts are in it. That in our art making we are honoring process and product and that we are always, always putting the audience first. I don't mean that in a "give 'em what they want" kind of way, I mean a way that communicates that there is a sacred bond between artist and audience; a way that tells every audience that they deserve every ounce of what we've got to offer. I'm not talking here about a traditional definition of "quality" – although that can certainly be a part of it (if you want to get into the weeds of the quality conversation, join me over here.)
Next, try to understand what is valuable to the people we're hoping to serve. What matters to the people you hope to serve? Learn their language of meaning and significance. Understand what matters to them and reflect that back to them. Again, not in a disingenuous or patronizing way, but a deep enough way to actually change you. Also, don't forget fun–joy, surprise and delight are pretty universally valuable.
Finally, make sure people have access to these experiences. We must stop thinking about how to bring audiences to us and instead think about bringing the experience to them, literally and figuratively. Most nonprofit arts organizations mission statements read something like this: "to serve the community with high quality arts experiences…", "to deliver excellent classical music to our community…" "to support a vibrant community by providing access to unique cultural experiences…" Let's re-think what it means to serve, deliver and support. I am consistently surprised at how many barriers there are to participating in the arts that we don't even see. We consistently underestimate how difficult it is for people to engage with us. People need mechanisms, on ramps, and easy systems that break down intimidating obstacles.
We need to ask harder questions about our value – too often, I think we get trapped in the "we need to pay the artists less" vs. "we need to charge more" debate when there is a financial challenge or a attendance flags. We need to put our own relevance on the table. Are we thinking every day about how we can affect and reach more people? How we can make sure that people have the experiences that make them value what we do? Do we actually know what people value?
There's no amount of messaging or cajoling or arguing or even researching that will convince people of the value of the arts in their daily lives. You only get that from experiencing it. And there's freedom in knowing that, right? We don't have to figure out how to explain it, we just have to be valuable.