Jane Remer's Cliff Notes: March 10, 2011
If We're Not At the Table, We're On the Menu: Will the Arts Survive This Time as Education in Our Schools?
At the Face to Face Conference at the Frank Sinatra School of the Arts in Queens a few weeks ago, some of my colleagues and I engaged in a panel presentation and discussion with an attentive and thoughtful audience. We had several guiding questions that boiled down to what concrete actions we might take to secure a place for the arts in the general curriculum. I focus here on only one aspect of our discussion: the table.
Richard Kessler (The Center for Arts Education) stressed the importance of being at the table when and where the arts, teaching and learning are at stake. Hollis Headrick (former CAE director and current consultant) reinforced Kessler's point with the witticism in this blog's title — if we're not out there making the irrefutable case for the arts for all the kids, we'll be "eaten alive." Kyle Haver (Associate Director of Leadership and Organizational Learning, NYC Dept. of Education) suggested we seize the opportunity to develop specific steps and a strategy to connect the arts as content and context to the ELA and other subject areas in the Common Core State Standards.
Distilled, the message was simple: if those of us who have championed the arts for years don't figure out how to ally ourselves with other arts, education and community forces and insist on being at power breakfasts, lunches, dinners, meetings, and political venues, given the current climate and circumstances, we will continue to be ignored, and risk slipping entirely off the educational radar screen.
During the question and answer period, my longtime friend and colleague, Carol Fineberg, raised several questions, one of which galvanized a flurry of responses: where is the table and how do we get access to it? Some brief, bulleted thoughts for you to "chew on", (to keep up the culinary metaphor):
• There is no one table. And, certainly no one table of power "at the top." Power is slippery so it is crucial for us to gather together to create our own local tables, school by school, district by district and work at the grass roots level where there is a shred of possibility of having influence, confidence and sustained impact.
• We must come prepared to design plans of action at the local level, to collaborate with both the usual and unusual suspects; it is time to move outside the box and tap varied forces.
• The unit of change is one school at a time, perhaps one network at a time, and with difficulty, one district, only of the entry points are open and there is flexible dedication.
• Working with and within the Common Core State Standards is, at the moment, a strong and compelling idea. But as I remember what American history tells us, especially since 1983 Nation At Risk bombshell, standards come and go (at least three sets since then – National, Naep and various states), and standardized high stakes testing in English and Math remain the gold coin of the realm. There is no guarantee that the money, energy, or infrastructure (professional development, assessment and evaluation smarts, and the constraints of time and enthusiasm) required for success will emerge or last in our current fragile economy and divided nation.
• Whatever we do takes time, money, focus, patience, and persistence. Do we have it? Is this the time? How do we organize and work from the ground up. Can we achieve solidarity?
• Speaking of leadership, who is the we?
Let me know your thoughts. Meanwhile, what counts for me is working with those schools, communities and cultural organizations that are steadfast in their beliefs that the arts are education.
***************************************************************************************************************
JANE REMER'S CLIFFNOTES We are at another rocky precipice in our history that threatens the survival of the arts in our social fabric and our school systems. The timing and magnitude of the challenges have prompted me to speak out about some of the most persistent issues in the arts education field during the last forty-plus years. My credo is simple: The arts are a moral imperative. They are fundamental to the cognitive, affective, physical, and intellectual development of all our children and youth. They belong on a par with the 3 R's, science, and social studies in all of our elementary and secondary schools. These schools will grow to treasure good quality instruction that develops curious, informed, resilient young citizens to participate fully in a democratic society that is in constant flux. I have chosen the title Cliff Notes for this forum. It serves as metaphor and double entendre: first, as short takes on long-standing and complicated issues, and second, as a verbal image of the perpetually perilous state of the arts as an essential part of general public education. I plan to focus on possible solutions and hope to stimulate thoughtful dialogue on-line or locally.
***************************************************************************************************************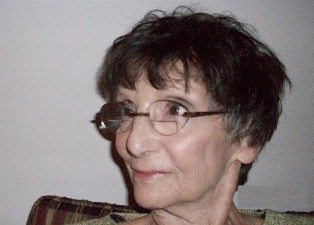 Jane Remer has worked nationally for over forty years as an author, educator, researcher, foundation director and consultant. She was an Associate Director of the John D. Rockefeller 3rd Fund's Arts in Education Program and has taught at Teachers College, Columbia University and New York University. Ms. Remer works directly in and with the public schools and cultural organizations, spending significant time on curriculum, instruction and collaborative action research with administrators, teachers , students and artists. She directs the Capezio/Ballet Makers Dance Foundation, and her publications include Changing Schools Through the Arts and Beyond Enrichment: Building Arts Partnerships with Schools and Your Community. She is currently writing Beyond Survival: Reflections On The Challenge to the Arts As General Education. A graduate of Oberlin College, she attended Yale Law School and earned a masters in education from Yale Graduate School.