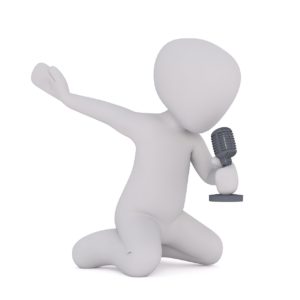 When did singers and songwriters first start getting lumped under the moniker "artists?"  I think it happened during my lifetime, but I'm not sure, because I've spent a lot of my life in a cave.  Hank Williams, Sam Cooke wrote and sang their own songs, but I don't think they were generally referred to as "the artist."  Or, rather, when they were referred to as artists it was meant as a compliment, not a job description.
These thoughts came to me reading Amanda Petrusich's article on Stevie Nicks in a recent New Yorker.  Six times the word "artist" crops up, and I'm not sure what it means.  Sometimes it seems gratuitous, as in "The artist Justin Vernon, of the band Bon Iver…"  Never mind that the sentence could work just as well without "the artist" part, but what exactly is being distinguished between Mr. Vernon and the rest of the band?  If he is "the artist," what are they?  The musicians?  Does that mean he is not a musician?  Is "musician" simply not a transcendent enough title for someone who writes songs and/or sings them?
I'm aware that this kind of inquiry can easily come across as belligerent griping, so I hasten to add that I'm not upset about it, I'm just stumped.  I don't have anything against Nicks or Petrusich; in fact, I admire both of them.  And I understand that Petrusich isn't guilty of misusing a term: I'm guessing this is the way she has heard that word used all her life – it has become common usage.   I'm just confused about when and why this choice of words came into being.  As far as I know, people who write, direct and star in their own films aren't habitually called "the artists," – at least I haven't heard "the artist Woody Allen" or "the artist Sylvester Stallone" – so it can't just be about avoiding clunky terminology.   For some reason, "artist" has replaced "singer," and I believe the shift happened about 25-35 years ago.  Maybe someone will enlighten me about that.
In the meantime, I will entertain thoughts of bizarre ramifications.  What if, in an act of retribution, people who put paint on canvases start referring to themselves as "musicians?"
Oh wait, I've heard them do that.