Last week I wrote about a recording session we had with soprano Lindsay Kesselman on March 15th.  Two weeks later we brought Eighth Blackbird here to record seven student chamber pieces:
Oliver Glynn: A Couple of Ogden Nash Poems
Nicholas Karr: Sulcus
Thomas Little: Invasion of the Minor Seconds
Thomas McMillan: Prime Gaps
Algernon Robinson: Spring
Luis Sanz: Transiciones
Scott Shea: First Impressions
The group began with an open rehearsal/discussion session, touching on some of the issues that come up with student works and with these pieces in particular, and getting feedback from the composers about intention and style.
Soprano Lindsay Kesselman joined them for Algernon Robinson's Spring, a gentle setting of an early 20th century poem by Madison Cawein.  Robinson's music threaded delicate, polyrhythmic textures with subtle harmonic shifts that matched the sumptuous impetuosity of the poem.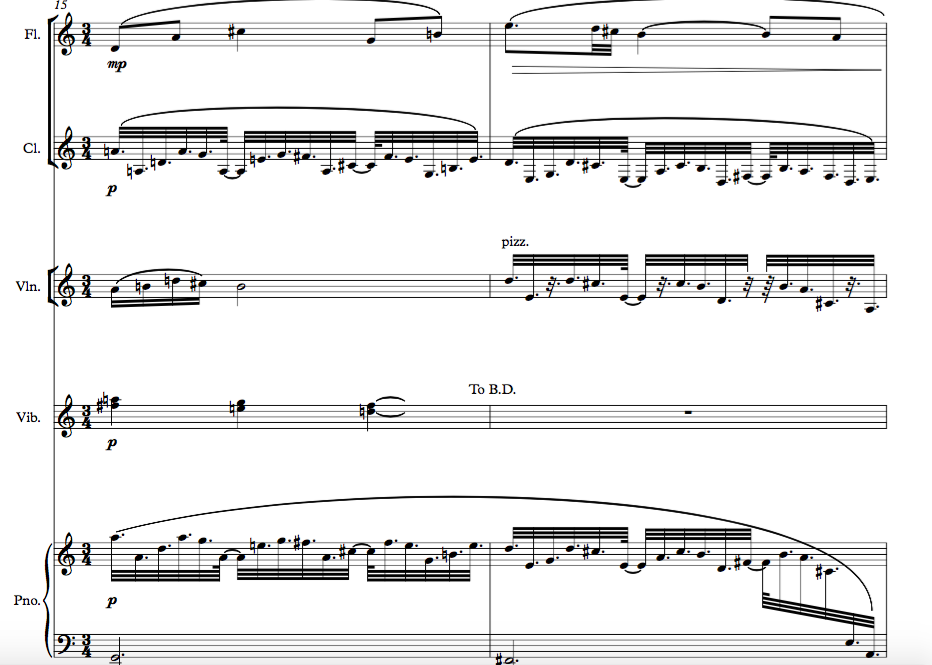 Next was Thomas Little's Invasion of the Minor Seconds – as one might suspect from the title, a wild romp.  One might not suspect, though, that the piece features a healthy dose of quarter tones and improvisatory passages, which the ensemble handled with aplomb.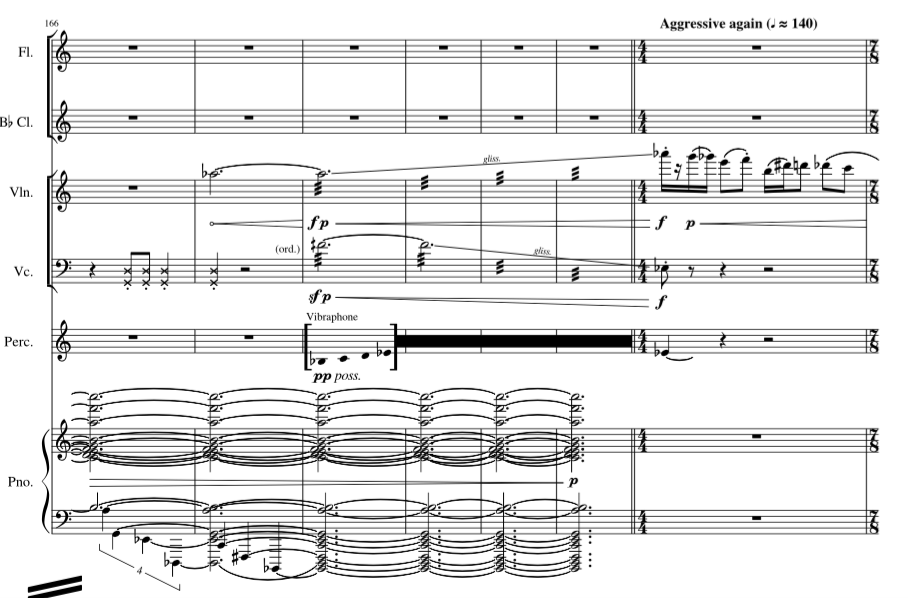 After a dinner break, we resumed with Sulcus by Nicholas Karr.  The title is a play on words, referring to the depression or groove in the cerebral cortex, and also the fact that the music creates a polyrhythmic groove that flies by at a manic pace.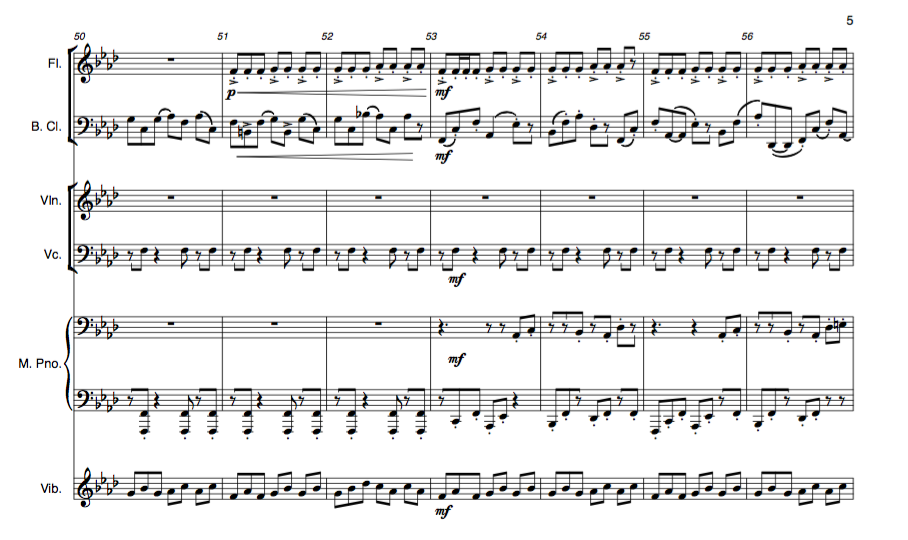 The most orchestrally conceived composition of the evening, Scott Shea's First Impressions worked within a late Romantic harmonic scheme, leaning sometimes toward Brahms, others toward Richard Strauss.
Luis Sanz moved here from Puerto Rico last summer.  His composition, Transiciones, reflected some of his experiences in adjusting to new surroundings, language and climate.  The score calls for an interesting mix of traditional Latin percussion instruments alongside more recent instrumental colors.
After Sanz's piece, the group recorded Oliver Glynn's A Couple of Ogden Nash Poems, which incorporated spoken and sung text by the instrumentalists.  Both texts and music were playful and charming – few who were there will soon forget the plaintive sound of Nicholas Photinos singing "Peace, peace, thou hippopotamus."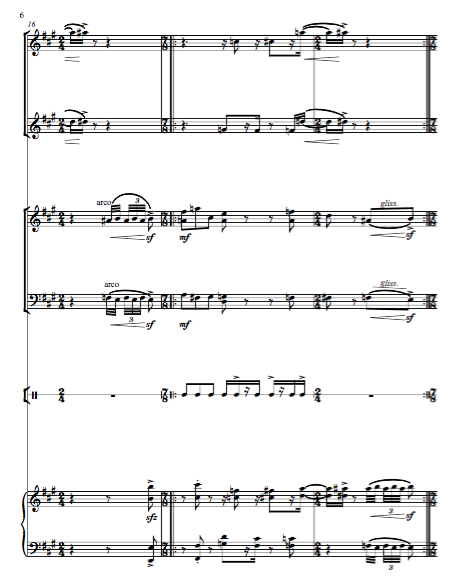 The session concluded with Thomas McMillan's Prime Gaps, a trio for flute, clave and piano that featured the composer's typical flair for dynamic counterpoint.
Seven pieces, seven different voices, ranging from traditional to cutting edge, from thorny to sweet.  Each one played with the same high level of professionalism and artistry by the ensemble.  The thing I admired most about their approach: some pieces they "got" instantly, based on the information they were given on the page.  For others, they asked probing questions of the composers.  Sometimes the answers pulled them to interpretations they may not have anticipated.  In every case, though, they found the right sound and expression to convey the young composer's intentions.