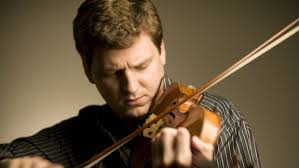 I'm off to Seattle this week for a couple performances of Resonance by the Seattle Chamber Music Society (SCMS).  Resonance is scored for violin and three cellos, and I'm really fortunate to have an outstanding group playing it: James Ehnes on violin and cellists Robert deMaine, Edward Arron and Jeremy Turner. 
Resonance is dedicated to the memory of cellist Toby Saks.
I met Toby, the founder of Seattle Chamber Music Society (SCMS), in May of 2013, when I stayed in her home for a couple of days during part of my residency with SCMS.  She took me on a hike of her beloved, adopted city that lasted several hours, and our conversation ranged over diverse topics, including music, philosophy, literature and exercise.  I came away with a powerful impression of peaceful vitality.  That impression was fortified on my next visit in July.
In August, the news of her death came as a tremendous shock to me.  I had no idea that she had been ill, she was so generous with her time and attention.  I recalled the story she told of passing to violinist James Ehnes the leadership of SCMS, an organization she had overseen in scrupulous detail for thirty years.  When it came time for her to give it up, despite having invested a significant portion of her life to it, she did so without hesitation, and with no strings attached.
In the following weeks, I found myself unable to avoid trying to conjure Toby up in music.  The result was Resonance, a work for three cellos and one violin.  It's a canon, with the cellos leading and the violin following.  The violin takes up the gestures of the cellos in a recognizable way, but with a personal stamp, much as Toby gave James a framework to take SCMS in his own direction.
Over the course of the piece, the cellos splinter off to wrap themselves around the violin line in a shadowy, warm embrace.
Performance details here.