[contextly_auto_sidebar]
ONE of the things I'm most interested is how non-corporate, non-mainstream culture can survive after the 2008 crash. My conversations with J.C. Gabel — the intense, passionate publisher of a small LA press called Hat & Beard — give us all a glimpse of both the challenges to independent culture merchants as well as the possibilities.
Hat & Beard is about to take a step forward with more output, a new way of doing business, and a new cultural space which will help showcase its books and its artists. The quality of their books is very high; I'm especially looking forward to a new one, just now going to press, about the short career of the band The Velvet Underground, which accompanies an exhibit that moves in a few weeks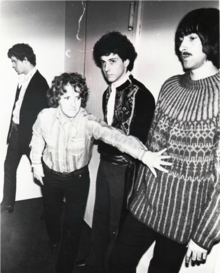 from Paris to New York.
In any case, my LA Times story on the press is here.