[contextly_auto_sidebar]
THE conquest of the music industry by a small number of technology companies has continued on schedule, but there has been some resistance by musicians and their advocates. One of the most stalwart has been Camper van Beethoven leader David Lowery, who led a lawsuit against Spotify for royalties.
Much of the push-back from Lowery and fellow travelers like Blake Morgan (in the news for this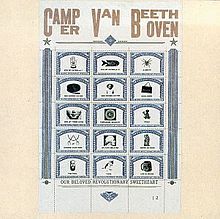 ) and the Content Creators Coalition involves streaming and the (often infinitesimal) payment to musicians attached to it. Here's Lowery on the subject, from a new Billboard piece:
"Streaming is the future of the music business, and I'm not against it — I just want everyone to get paid fairly," says Lowery, 57. "There could be millions of songs that songwriters weren't getting paid royalties for, and the future should be better than that."
Lowery is also convening an artists' rights conference at the University of Georgia, where he teaches in the music-business program; I wish I could be there.
HERE is an interview, by Free Ride author Rob Levine, with Lowery about the state of the struggle.