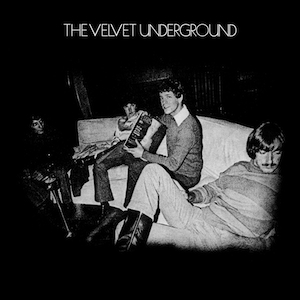 [contextly_auto_sidebar]
Back in the spring, when I pitched the Los Angeles Review of Books on a regular column on musicians and their literary interests, my editor immediately came up with the title All the Poets. The phrase, of course, comes from the Velvet Underground song "Sweet Jane."
So it seems somehow symmetrical that the latest installment of this feature is a conversation about Lou Reed, VU's founder, with the man's biographer, longtime music journalist Anthony DeCurtis. (My editor, Boris Dralyuk, and I are calling this the first posthumous All the Poets — Reed died in 2013.)
Reed, of course, was directly inspired by literature, especially writers of the down-and-out like Genet and Hubert Selby; the poet Delmore Schwartz was his first important mentor. Though the book, and our conversation, ranges widely, DeCurtis is sensitive to this side of Reed: He earned a doctorate in American literature and has taught it in a number of places (including Emory in Atlanta, which put him in striking distance of a young Athens band called R.E.M.) I knew DeCurtis's writing from Rolling Stone, but then came across his name again in criticism and interviews of Don DeLillo, in the early '90s perhaps my favorite living American writer.
"You know, Lou cared a lot about music, obviously, cared a lot about sound, but his deepest impulses, I think, were literary," DeCurtis told me, "and that's probably true of me as well, in terms of my background, and I think he recognized that."
In any case here is our conversation about Reed, his roots, and his influence.