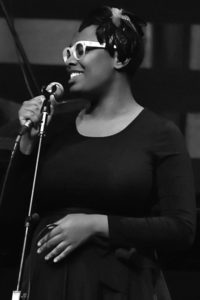 [contextly_auto_sidebar]
FOR some reasons, I typically have trouble with jazz singers after, oh, Sarah Vaughan or Abbey Lincoln. There may have been some great ones over the last two decades, but most of the time I'd rather listen to a pianist or horn player.
But when the debut LP from a young woman from Miami — then still in her early 20s — arrived in the mail to me a few years ago, it hit me directly. And this weekend, Cecile McLorin Salvant opens the Bryan Ferry concert at the Hollywood Bowl.
I spoke to Salvant about a week ago and found her extremely sharp and engaging. Here is my piece. See you at the Bowl.